Drift Sumi-e Review
---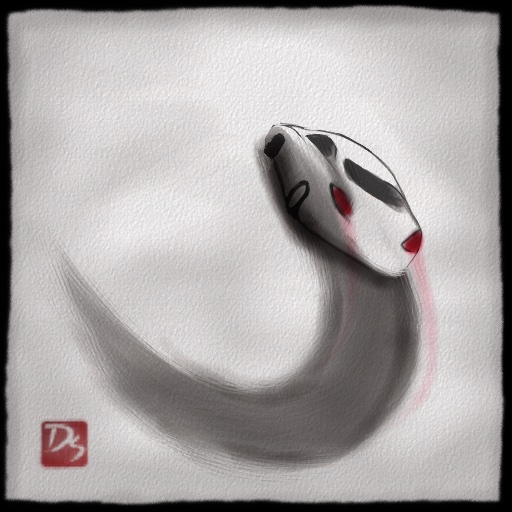 PROS
Beautiful visuals.
Polished game concept.
CONS
Slow gameplay might not be to everyone's taste.
Not a lot of content.
VERDICT
A polished game based on a solid concept.
Full Review
App Store Info
Drawrace was an interesting concept. Draw a line with your finger around the track, and then see how fast your car gets to the finish line. Drift Sumi-e takes this mechanic and combines drifting cars with the elegance of Japanese sumi-e brush painting.
Control is quite basic. When presented with the track, you draw a line from start to finish, avoiding the red trouble spots of the track. After you're finished, the game will go into race mode as your car drifts through the turns you laid down for it. Creation of the track can be quite slow, so holding a finger on the screen fast forwards the action if you so wish.
Visually the game is breathtaking. The brush style is simplistic and elegant and the car animations as it drifts around are very smooth, especially when you take a snapshot. The sound effects are very basic, but there is ipod access if you need some background music. To unlock new tracks, you must achieve a rank one on the current track, but this also unlocks galleries, and snapshot access.
Drift Sumi-e is a beautiful simple game for the iphone. Its slow play style and lack of content may not appeal to all, but if you enjoyed Drawrace, or are looking for something a little different, this might be worth a look.
---