Mahjongg Dimensions Review
---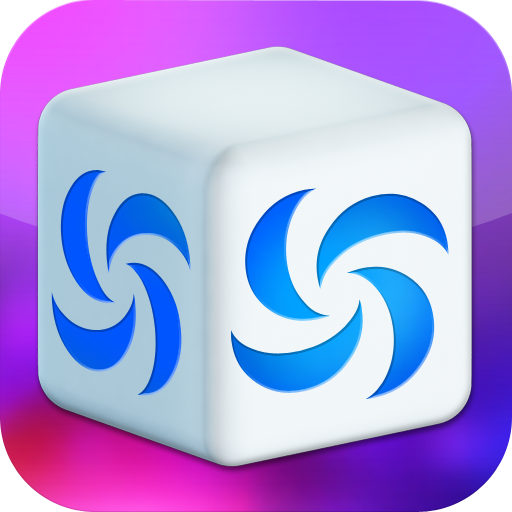 PROS
Great controls; tap detection borders on being psychic.
Increasing challenges for each stage.
Facebook integration for high scores and sharing results.
CONS
Patterns with long rows often require 'reshuffling'; poor 'randomization'.
Limited content; no additional modes, just more levels.
VERDICT
Mahjongg Dimensions (sic) doesn't pack in all the same features of other solitaire titles, but what it does provide is a fun, fast-paced 3D variant on the classic gameplay.
Full Review
App Store Info
Mahjong, or more specifically 'Mahjong solitaire' has been a computer game staple for a long time now though it has remained relatively unchanged throughout its history, developing a few minor variations involving the pattern that's used. Some may already be familiar with Mahjongg Dimensions (sic) and its attempt at breaking out of the usual '2D' layout thanks to Facebook, but Backflip Studios has brought the game to the App Store, giving you a chance to play this classic game with a twist while you're on the go.
Much like the classic solitaire game, blocks with various symbols are arranged in a pattern and blocks located at the 'edge' (or in this case 'corners') can be paired up to remove them from the structure, allowing for a new set of pairs to be available. The difference here is that the game is played with cubes that create 3D structures, adding the complexity of needing to rotate and keep track of symbols that aren't always visible.
Selecting cubes is extremely simple and at times it feels as though the game is psychic as vaguely tapping at the correct blocks one after another works without a hitch. This provides players with a great opportunity to exploit the point-combo system for all it's worth by quickly creating matches before the combo timer runs out.
Regrettably there's only 9 available patterns and while '30+' levels are teased on the App Store it seems these levels aren't yet available or a miscommunication of what 'level' actually means has occurred.
Still, if you're a fan of this 3D variant, Mahjongg Dimensions delivers the basic gameplay without a hitch, but it lacks the same variety and customization of traditional solitaire variants.