Extreme Sheepdog Trials HD Edition iPad Review
---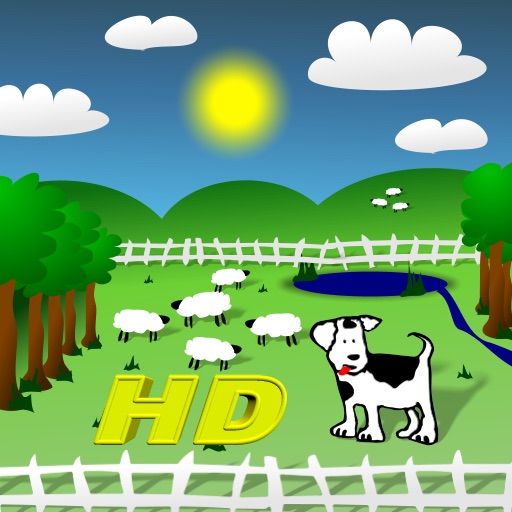 PROS
Intuitive control schemes.
Whistle-based shepherding.
Puzzle oriented levels for more of a challenge.
CONS
Simplistic art direction.
No major improvements over the iPhone version.
VERDICT
Extrememe Sheepdog Trials is yet another excellent arcade shepherding-based game that is great for kids and casual gamers alike, but without major improvements it's worth sticking to the iPhone version.
Full Review
App Store Info
Extreme Sheepdog Trials HD Edition is the iPad version of UK based developer Green Custard's take on shepherding for iDevices and 'extreme' couldn't be more appropriate as your sheepdog goes from paddock to spaceship in an effort to keep those sheep under control.
There are three major control schemes available, with the drawing controls being the easiest to initially try out. Players can direct their dog with taps or drawing paths and herds can be followed by tapping on groups, while additional taps can speed up or split the herd. In a unique twist, players can try their hand at genuine shepherding as the game recognizes a standardized set of whistles used to guide sheepdogs around large paddocks. A training mode is available to learn the four basic whistles that can then be combined using a handy chart to convey your commands. A tap-based variation on the whistle controls are also available for those after a genuine experience without annoying anyone around you.
The HD version of Extreme Sheepdog Trials suffers a bit due to the extremely zoomed out perspective that highlights the game's relatively simple art design, however herding is certainly easier thanks to being able to spot lost sheep and incoming hazards without much effort.
Extreme Sheepdog Trials is an excellent arcade shepherding game that will keep adults and children busy, but the HD version is hard to specifically recommend if you have access to an iPhone.
---