LandFormer Review
---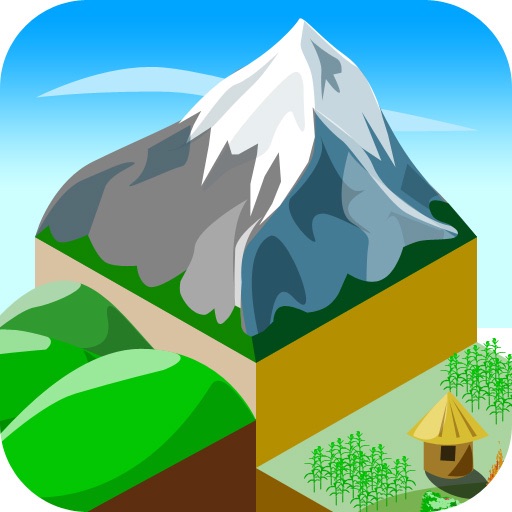 PROS
Elegant puzzle gameplay.
Beautiful default tile-set with purchasable themes.
Create your own levels and share with friends.
CONS
Currently Email only based sharing.
VERDICT
LandFormer is a beautiful and elegant puzzle title that is perfect on your own or shared with a friend and well worth grabbing for the premium content.
Full Review
App Store Info
Elegant, thought provoking playground-style puzzle games really get my brain to light up like a Christmas Tree and not since Path Pix have I felt so excited about a game like LandFormer by Streaming Colour Studios.
In this puzzler, players will need to use a limited set of tools to raise and lower the landscape in a 5x5 grid to return the world back to a pristine flat plain. There are several restrictions that help to limit the complexity with only six tools in total, each with their own distinct pattern with a total of five different elevations to work through. Ten basic challenges to warm you up are available via the free version, but if you dive in to the paid premium pack there are fifty additional challenges to wrack your brain.
LandFormer's basic landscape tile-set is beautiful, with cartoonish vector designs that clearly define the various elevations in a simple and easy to read way. An optional 'Discotheque' theme is also available for purchase and gives the game a genuine board-game feel, but despite its simplicity it lacks the elegance of the basic theme.
Additional levels can also be created and emailed to friends, but this assumes that their email is hooked up to their iDevice and an alternative online system would be a perfect addition for the future. Despite this, LandFormer is simply amazing and after playing the free levels you too will want to make this a permanent addition to your iPhone.