Super Laser: The Alien Fighter Review
---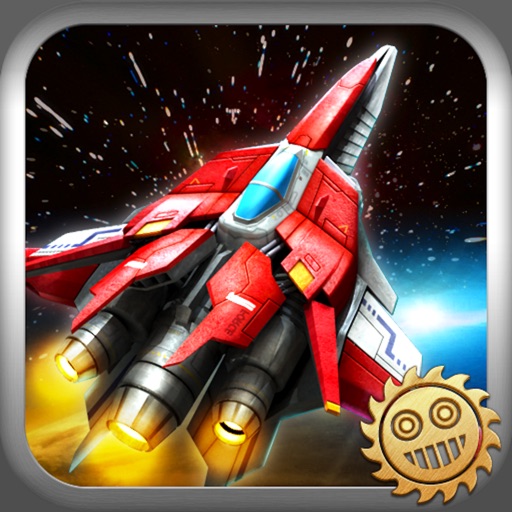 PROS
Action-packed arcade-level shooter challenge.
Six levels with great 2D artwork.
Multiple control schemes and smooth tilt support.
CONS
Levels need to be restarted if application quits.
VERDICT
Super Laser: The Alien Fighter is a worthy addition to anyone's shoot'em-up collection, regardless of whether you're a new-comer or a veteran to the genre.
Full Review
App Store Info
EpicForce, the developers behind 'Super Laser: The Alien Fighter' compare their new shoot'em-up to the classic days of Arcade titles that would have punters popping quarters in, one after the other, just to master them. It shouldn't come as a surprise, but this is hardly hyperbole considering that this comes from the same team that developed 'iFighter', a real high water mark for SHMUPs on the AppStore.
Players can take their pick of three basic control styles, maneuvering their ships with either a touch-swipe, analogue stick or tilt controls. The gameplay is an interesting blend of styles from classic shooters, resulting in a game that feels familiar and brand new at the same time. Each of the three weapon types have a unique feel and come in handy for specific boss encounters. Also, players can collect additional laser platforms that can lock-on to individual targets for additional firepower or access to the titular 'Super Laser' if they're carefully aimed at a single target.
Super Laser uses a futuristic setting with slick 2D visuals that would look at home in games like the Raiden and R-Type series of shooters. It's also great to see small touches like having the environment shift, attempting to destroy your ship with static barriers and testing the agility of players under pressure. iPod is supported for background music, but then you'd be missing out on the game's solid electro beats.
For genre fans, Super Laser is a challenging treat with nostalgic appeal while still catering to newer fans and casual gamers alike.
---