Monorace Review
---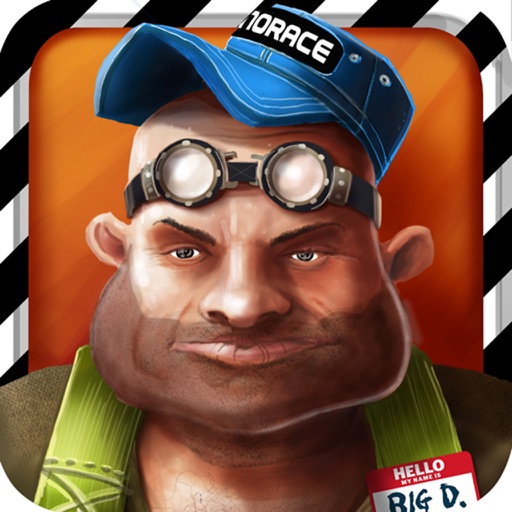 PROS
40 levels with hard and easy modes.
Easy to pick up gameplay.
Endless mode for replayability.
CONS
Repetitive visuals and designs.
VERDICT
Where similar titles have opted for a high difficulty curve, Monorace opts to make things easier to jump in to while still having enough of a challenge to keep you interested.
Full Review
App Store Info
With the recent release of Monorace by Craneballs Studios it's interesting to see how two different games compare when coming out at roughly the same time and with almost the same gameplay concept. Much like Gravity Runner, you'll need to complete short sprints through hazardous environments, manipulating the gravity (or in this case 'polarity') to survive with the fastest possible time.
However, Monorace is far more forgiving and opts for simplicity in its handling unlike Gravity Runner's cavalcade of challenges that requires perfect timing to survive. Tapping the screen will launch your vehicle towards the opposite surface and players will need to learn how to time their jumps to maintain their speed as allowing your vehicle to race down a slope or over obstacles is much slower than simply jumping on an angle straight past them.
There are three racers to choose from, though this only really provides a choice of which voice to listen to while driving through the game's 40 currently available levels. There are two difficulties to choose, so those not prepared to live by the seat of their pants still have a chance to complete the game.
Ultimately Monorace goes for a far more approachable angle with their gameplay which feels far less frustrating to finish while providing an additional challenge for those willing to step up their game. For those after a unique 'racing' experience, Monorace goes the distance and is a fun title to work your way through.
---