Puzzle Agent Review
---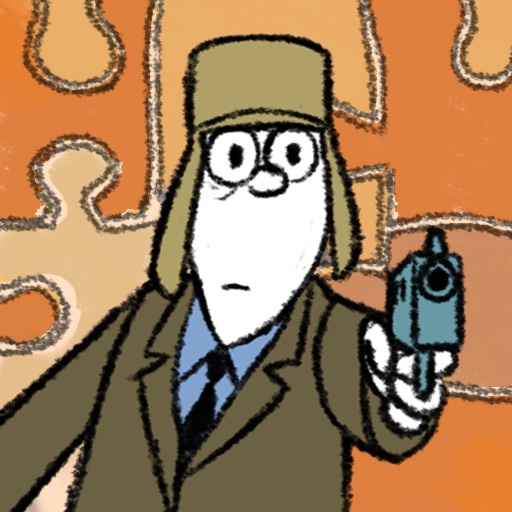 PROS
Great amusing adventure story.
Plenty of additional puzzles for pedantic gamers.
Hint system prevents complete dead-ends.
CONS
Weird texture glitches.
Wording on some logic puzzles not as clear as they should be.
VERDICT
Puzzle Agent is a interesting take on the puzzle-adventure genre that's happy to poke fun at the sheer oddity of a puzzle-obsessed town.
Full Review
App Store Info
We've seen puzzle-based adventure games before on the App Store and while many end up feeling like another twist on Professor Layton, Telltale Games' latest release 'Puzzle Agent' backs off on the brainteasers and focuses on the adventuring. Nelson Tethers, an FBI agent specializing in puzzle research has been sent out to solve a strange mystery in Scoggins, Minnesota; a place where everyone has a puzzle to solve.
Puzzle Agent is a fairly standard point-and-click adventure title, however pixel hunting for clues is made easier by the use of a 'sonar' that highlights useful interactions around the area you have touched. The puzzles are an interesting mix of classic standards and logic based puzzles, but poor or unclear wording on some of the puzzle descriptions and text regularly result in confusion, especially when you believe you have fulfilled all the logic requirements.
When not faced with a brain-tickling puzzler you're thrown in to the strange happenings of Scoggins, a town that has more than a inkling of that mysterious Twin Peaks other-worldliness about it. This is helped immensely by the appealing comic stylings of Graham Annable, but graphical glitches seem to plague the current release and the smooth looking textures from previews are nowhere to be seen.
However, despite some teething problems with the iPhone version, Puzzle Agent is a compelling and clever adventure escapade that shows all the hallmarks of Telltale Games clever storytelling and puzzle designs.
---