Gardening Mama (US) Review
---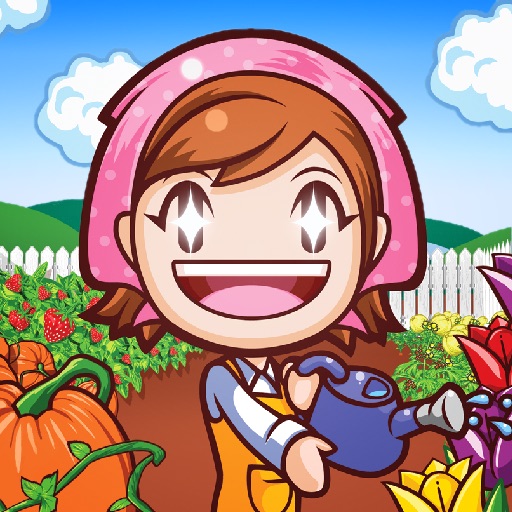 PROS
Mini-game style of gameplay we've come to know and obsess over.
Lots of plants to fuss over.
Outfit rewards for dedicated players.
CONS
A lot of mini-games feel like padding without purpose.
The voice-acting is no longer a joke; it's painful to listen to.
VERDICT
While not as sharp as Cooking Mama, Gardening Mama still has that 'just one more round' style of gameplay that can waste more time than you intended.
Full Review
App Store Info
Sure, Cooking Mama is a whiz in the kitchen and can whip you up a meal of almost any kind in short order, but how does she spend her down-time? Well, it turns out that Mama is a gardening fanatic and in Gardening Mama you'll help her to dig, water and propagate plants of many different sorts while earning new outfits for her to wear around the house.
For those familiar with the Cooking Mama franchise this title isn't going to be too surprising; however if you're new to the Mama series, each plant will go through a variety of steps, requiring you to complete minigames that use various gestures to imitate the processes you're going through. Some of these mini-games, like spraying bugs and viruses or fertilizing plants can be quite clever, however most are fairly rote and repetitive chores of copying gestures until you succeed.
The graphics are also typical for the Mama series, using the clear and colorful cartoonish style that makes it easy to work out what to do with minimal instructions. Though, speaking of minimal instructions, the game does seem to assume prior familiarity with the franchise, giving no basic tutorials to explain what's going on or how the game progresses.
Strangely, Gardening Mama just doesn't share the same simple charm of the Cooking series, with the mini-games feeling more like an excuse to pad gameplay than being a simplified simulation of the real thing (creating rainbows comes to mind immediately). Not a bad casual title, but definitely more appealing to fans than newcomers.