ORC: Vengeance Review
---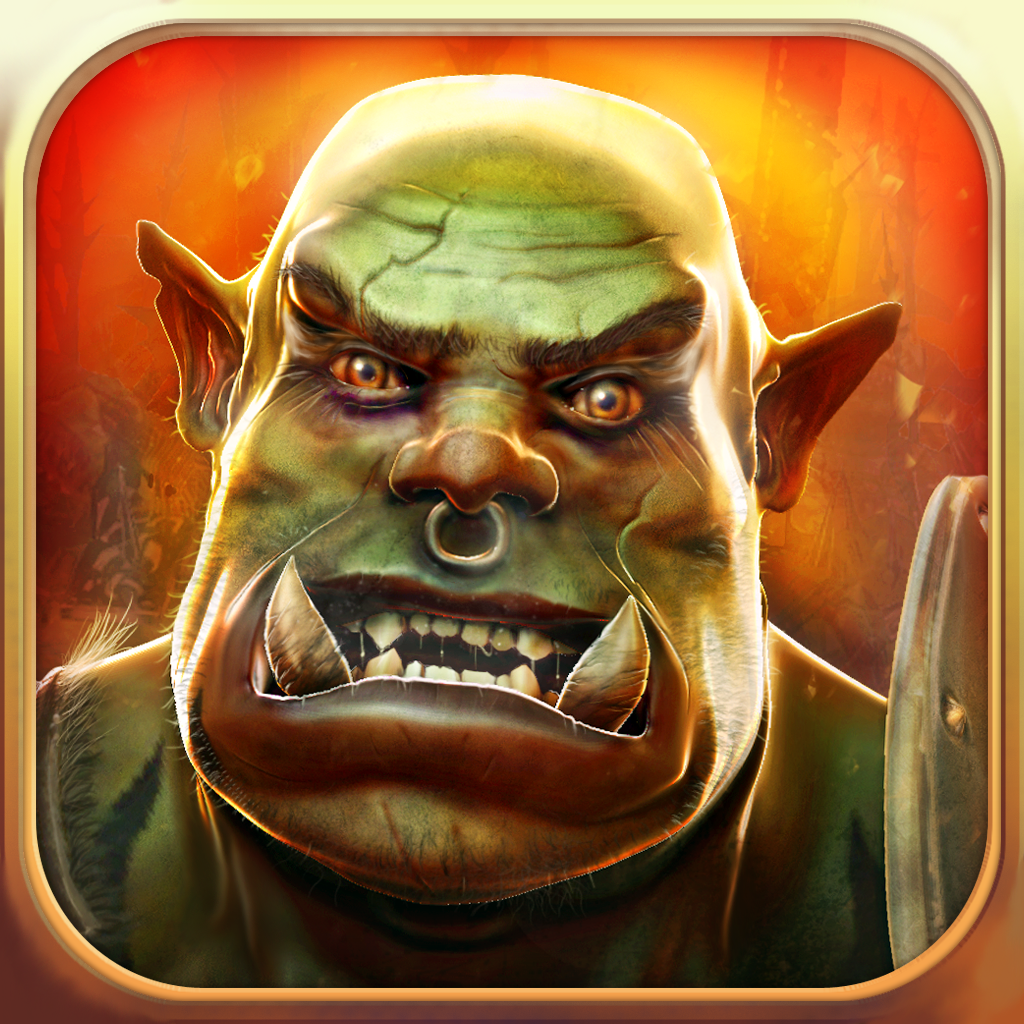 PROS
Dark, brooding and brutal aesthetic; chunky weapon blows, squelching sounds as weapons chip away at flesh - 'orc warlord' is written all over the game.
Easy to pick up controls; a bit sensitive on iPad, but otherwise competent.
Balanced progression; cash and items flow freely, but are still tied to level restrictions.
CONS
Not enough skill slots; hard to feel like a badass orc warrior when you're dishing out the same handful of special moves over and over again.
Crashing issues on 3GS devices; made it difficult to play consistently.
VERDICT
ORC: Vengeance keeps things simple and focused, and as a result its attempt at action-RPG dungeon crawling comes off as far more engrossing than those who spread their efforts too thinly.
Full Review
App Store Info
One advantage of a touch-screen, especially a large one, is the ability to bring to life games that would otherwise require an external device (such as a mouse) simply by exchanging clicks for taps. As such the action-adventure RPG has been an obvious golden-goose for developers, however while many have attempted to capture the same frantic action of games like Diablo, ultimately the goose seems more like a white whale.
ORC: Vengeance doesn't quite break the mold for iDevices, but it does manage to remain focused in its efforts, making for a game that still has the more-ish appeal of dungeon crawlers while cutting back on the fiddly aspects including multiple 'classes' and 'builds'.
You are (of course) an orc, but not just any orc - you're the Warchief. There's a distinct 'Warcraft' vibe to the game's story, but like many dungeon crawlers it serves less as a rich narrative in motion and more as a motivation for continuing to smash heads in one after another.
Speaking of which, the game keeps the action brutal in its execution and simple in its control. Tapping will move you around the screen, while four gestures (double tap, swipe, circle and zig-zag) activate a skill assigned to these gestures. Skills, weapons and armor can be upgraded for a moderate price and you'll not be for want of gold thanks to generous drops and an inventory system that automatically sells item duplicates.
However, the limitation to four gestures does bring up some problems, notably a lack of variety in combat. As brutal and deadly as your orc's blows may be, being limited in what you can do (especially if a slot is wasted on 'healing' potions), making the already predictable 'arena' style traps less of a chance to 'bust out some moves' and more of a rote cycle of abilities you've over-used too many times already.
Thankfully ORC: Vengeance never stoops to feeling incomplete in its design - enemies scale nicely over time and level-based limits, along with generous loot drops mean you'll never feel the need to grind while also being presented with a challenge (especially in the form of boss battles).
ORC: Vengeance doesn't quite nail the genre as a classic for iDevices, but it fares better than many that have come before it, making it a great pick up for those who like to knock heads and compare stats.
---