NFL Flick Quarterback Review
---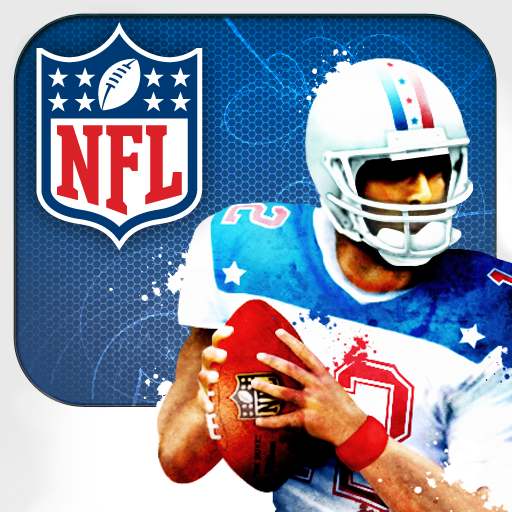 PROS
'Playmaker' features unique flick-based challenges.
Two unlockable trick modes to test your accuracy.
Slick 3D presentation and polished, easy-to-use flick controls controls.
CONS
Lacks variety; one new mode fails to carry the remaining two.
VERDICT
While not exciting as their earlier releases, Full Fat's NFL Flick Quarterback tries something new with its 'Playmaker' mode and creates something fans of the sport are sure to enjoy.
Full Review
App Store Info
It has only been three months or so since Full Fat made their last appearance on the App Store and once again the developer has expanded the 'Flick' series to include all 32 official teams in their new title, NFL Flick Quarterback.
While the idea was first introduced in Flick Golf Extreme!, Flick QB requires players to judge their flicks to not only accurately reach their goal, but also to predict where the receiver is running to in order to score bonuses. To make things even harder the player will also have to dodge opposing players before making their play.
All the usual challenges of fighting against the wind and using after-touch controls to spin and direct the ball once it's in flight help the player to pull off some insane tricks or recover from a terrible initial throw.
If you play enough you'll unlock two additional modes more akin to the Golf and Soccer titles with 'Trick Shot' and 'Trick Shot XL' placing bins at various ranges, tasking you with either sinking the ball as many times as possible or trying to knock over as many bins as possible. It's far from as fresh or exciting as the basic game mode, but it does provide high-score junkies with new games to master for online dominance.
As such, despite the usual refined and polished visuals common to Full Fat's games, NFL Flick Quarterback comes off as a little thin on content, especially if you already have a similar go-to game in your collection. That said, if you're a fan of the NFL and you're after something more than just a basic punting game, give this game a shot.