Lightopus Review
---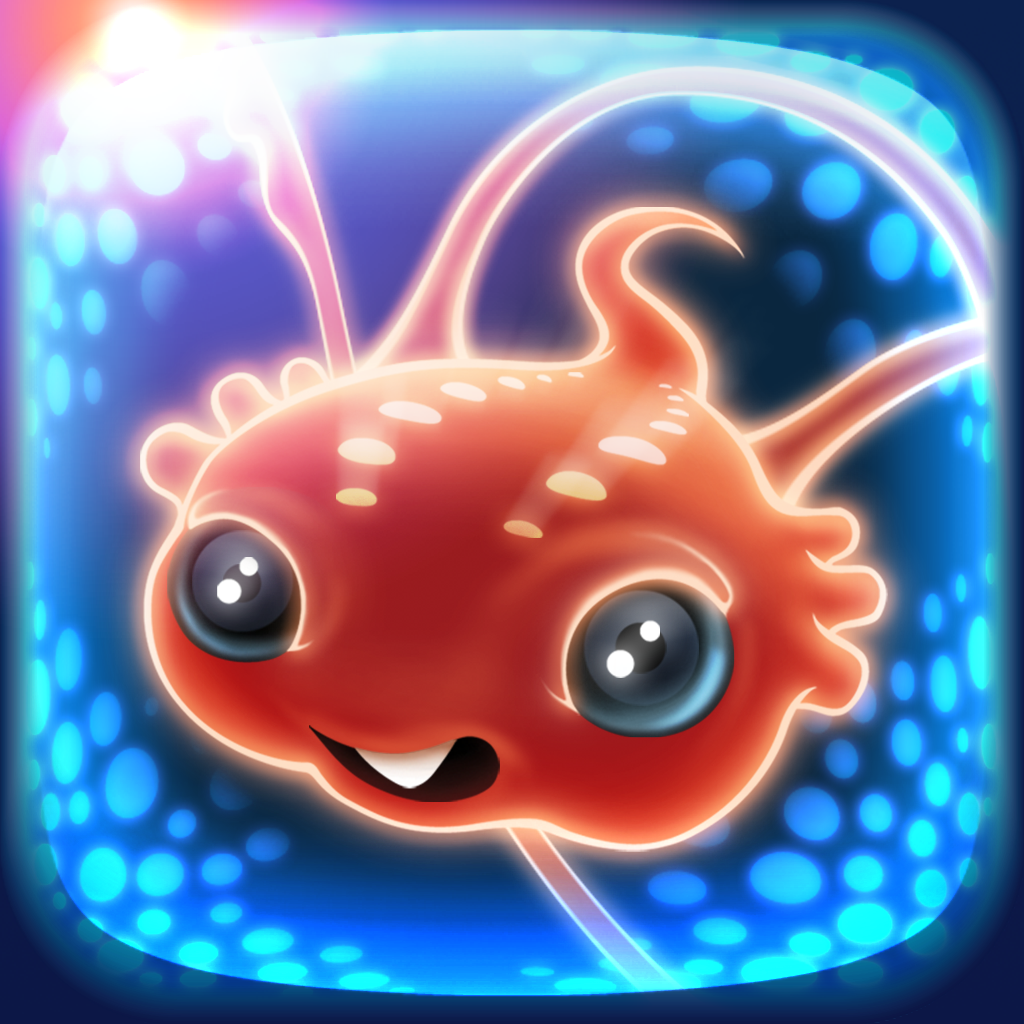 PROS
Relaxing undersea gameplay coupled with fluid movement.
The soundtrack goes a long way in establishing the mood.
Levels can be a completionist's dream
CONS
Info dump help screen before the tutorial takes you through the basics.
It would help if the power-ups gave a greater sense of what they do.
VERDICT
Lightopus is visually intriguing and aurally relaxing, as you swim around protecting your babies, and having them feed on your enemies. A unique experience.
Full Review
App Store Info
Games that are set under the sea usually have a relaxing tone attached to them. There's just something about gliding below the ocean blue. The Little Mermaid must have been onto something. In Lightopus, not only are you gliding around in a visual aquatic wonderland, but there's a more pressing purpose to propel you to action. Your babies, and your entire species is under attack!
Each level has you floating around what can only be described as a small pocket of ocean. You are confined to this pocket until you collect enough Lightopus eggs to satisfy the level requirements, that will allow you to jet out of the bubble, and float around till you find a new one. Control is very intuitive either using your finger to guide Lightopus around, or switching to a joystick. We found the finger precision to be immaculate, with an amazingly responsive turning circle, but the joystick would stop your finger from obscuring things on the screen.
As well as collecting babies and bouncing off pinball bumpers, there are three stars to find in each stage as well. Enough stars will unlock the boss' lair so star collection is not just for your own personal gratification. There are also enemies that will chase Lightopus down. Defeating these enemies is quite satisfying. You can knock them out the way with your tail, or you can position yourself so your hungry babies gorge themselves on your pursuers. Removing your foes can be chained for a higher score combo and it brings a little excitement into this cruisy ride.
With the visuals emulating an underwater light show, and the music cradling you as you make your way from pocket to pocket, Lightopus is a very enjoyable experience. It might be a little too low key or repetitive for some players, but there should be plenty who will appreciate the mood it invokes.