Death Golf™ Review
---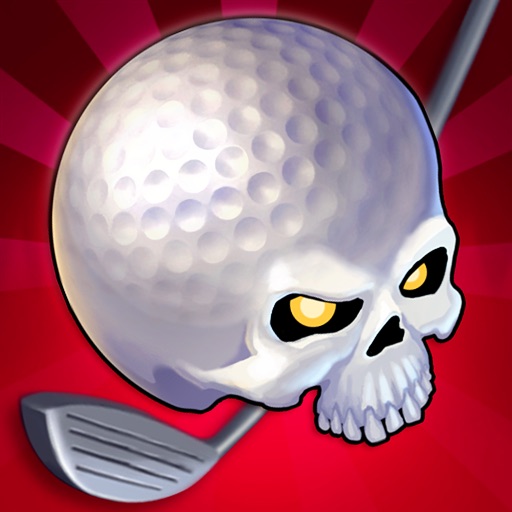 PROS
A unique and strangely compelling re-imagining of Golf; action-packed with more than a hint of irony in its nature-bites-back gameplay.
CONS
Shots play from top to bottom; an awkward choice when the natural option is to shoot away from you, and thus from bottom to top.
Tap recognition occasionally bugs out and shifts your shot instead of making it; ruins combos and places you at risk of 'death' far too often.
VERDICT
Death Golf is an action-packed re-imagining of the game many know and some (unexplained by science) love, but aside from the unique concept, the execution feels weak and hard to enjoy.
Full Review
App Store Info
Sometimes I wonder if we went down the wrong trouser leg of history and ended up with a version of Golf utterly devoid of any excitement or tension. Of course there's skill involved in making accurate shots and in a competitive environment you could argue for some sort of conflict occurring, but ultimately it's hitting a ball in the safe, lush confines of a green wonderland. Utterly safe. Utterly boring.
Death Golf is like the other trouser leg - it's a world where golf is a struggle against the very environment itself. It's a dog-eat-dog world and not even the ducks are willing to let the invasion of their land go unpunished. So you'll make your shot; run to where the ball made its rest; show the local wildlife the back of your club; and hopefully have enough time to swing again to keep your score combo alive.
Drag to aim, tap to shoot, hold to move and when close enough, tap to deploy your club as a weapon. Simple stuff in theory, but the game does make life harder by make its controls feel oddly unresponsive. Dragging can be slow and imprecise at times; walking can easily lead you in to the clutches of a deadly trap or animal; and tapping to shoot may even reposition your shot, much to your confusion.
However, should you defeat enough wildlife and get to the hole early enough, you'll be awarded coins to spend on aesthetic upgrades that impart special bonuses. It's a neat way to overcome the difficulty curve of later levels, but it can't always overcome the struggle of trying to get in to position and make a shot in time without dying.
In a way it's nice to see nature 'bite back' against the invasion of large golfing greens, but it's hard to be forgiving when you restart a level over and over just to reach Par, let alone anything better.