Crazy Disco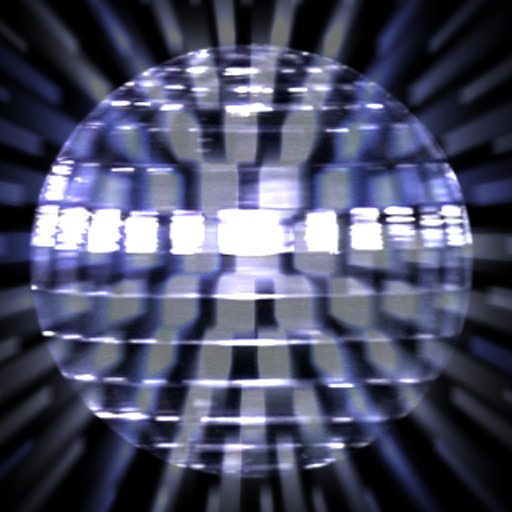 Click here to request a review of this app
Description
CRAZY DISCO IS FORTUNE MAGAZINE'S #1 MUST-HAVE IPHONE APP!!
If you're still racking your brain trying to think of pre-meeting small talk - about the weather, say, or "The Game" - help has arrived. Want to break the ice while demonstrating your coolness? Take it from the trendsetters of Silicon Valley: Show off the latest iPhone app, the stupider the better.
"The pecking order gets established before you even sit down," says Bruce Carlisle, CEO of Digital Axle, a marketing company. "Someone showed me 'Crazy Disco' the other day, and it blew me away. Never saw it before. I felt like I'd lost for the day."
- Paul Keegan, Fortune Magazine
See, people really do have 'gadget battles'!!
With Crazy Disco you'll always have a disco ball when you need it! Just touch to launch from your iPhone menu and get ready to get your groove on. Swipe to spin the ball and increase the music speed. Spin it the other way to change the track. Shake to hear your posse whoop! Can you spin it fast enough to explode?!
Uses for Crazy Disco:
- an instant party in your pocket!
- cement your place as 'Mr Cool' when you enter the room groovin' to the beat
- win your next gadget battle: "Can your phone do this?"
- spin continuously to relieve stress
- great conversation starter
Features of Crazy Disco:
- two groovy music tracks included
- swipe left or right to change direction and speed
- music pitch changes with ball speed
- shake to whoooop!
- spin it fast enough to explode! (then shake to restart)
Note to iPod Touch owners: Crazy Disco will work on your iPod, but you'll need external speakers or headphones to have the most fun.
What's New in Version 1.0.1
Option to play iPod playlists in the background.