Topple 2 Plus+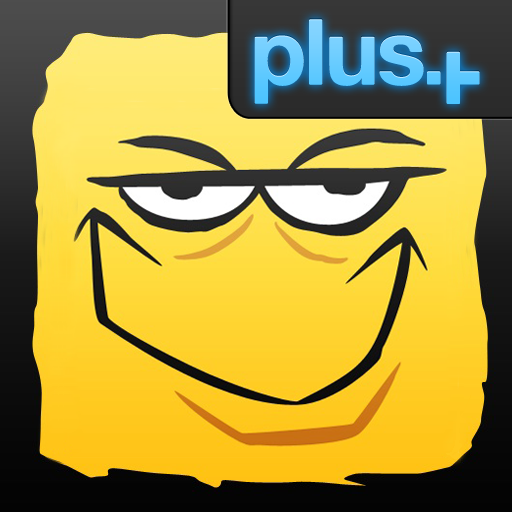 Publisher: ngmoco, LLC
Genre: Arcade
Released: 1 Oct, 2009
Size: 18.8 MB
Price: FREE!
Click here to request a review of this app
Description
Topple 2 Plus+ is the proud recipient of a 2009 Apple Design Award!
Topple 2 Plus+ is now FREE and uses the Plus+ Network! Create your Topple 2 Plus+ profile and get stacking.
If you don't want a profile, search the paid category for standard Topple 2.

Plus+ lets you show off your scores to the world with Plus+ leaderboards, earn Plus+ Points, compare your Awards with your Plus+ friends and take your progress anywhere with Network iSave.

If you have OS 3.0, instantly challenge your friends directly via the Plus+ network.

Following the hit game Topple that has attracted over 3 million downloads, this content packed sequel delivers four new game modes and the ability to play with friends! Immerse yourself in 30 levels over 6 Topple worlds that allow you to balance and stack fun and playful Topple blocks using multi-touch and accelerometer controls. Dominate global Plus+ leaderboards and earn Plus+ Points as you progress through the game.

Challenge your friends to a "stack attack," racing one another in real-time. No friends near you? With Direct Challenges, you can now send your "ghost" play-through to your friends over the Plus+ Network so they can accept your challenge at their convenience!

Enjoy the classic Topple experience, and master the new modes, as well. Upside-down mode inverts gravity for a topsy-turvy play experience. Balance mode lets you weigh two towers against each other. Power Tower mode challenges you to build a power line using conductive blocks. Rescue mode uses your tower building skills to save the precious golden egg.

Through Plus+ and Network iSave, you'll never have to worry about losing your progress, even on a new device!

• PLUS+ ENABLED – Add friends, access online leaderboards, and earn Plus+ Points. Send Direct Challenges to your friends via the Plus+ network!

• Play new game mechanics including Upside-down, Balancer, Power Tower and Rescue!

• Compete head-to-head with your friends using Wi-Fi

• Send "Ghost" challenges to your friends directly through Plus+ or using Facebook, Twitter, or E-mail.

• Unlock massive replayability with free play versions of all the game modes.

• Enjoy the visuals of six new worlds, playful animations and a sweeping musical score

• Drag, rotate and tilt familiar Topple faces in this brand new world!
What's New in Version 1.0.1
- Improved access to friend's awards lists within Plus+
- Topple 2 Plus+ players can now play versus mode against Topple 2 players