Bounty Racer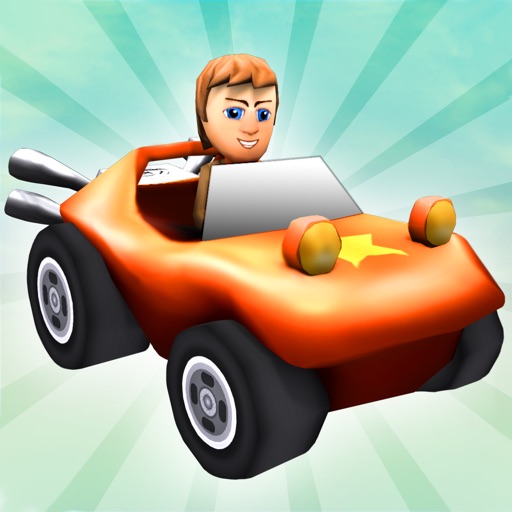 Click here to request a review of this app
Description
Bounty Racer is an Arcade Offroad Racing Game that packs both a full Single Player experience and engaging Multiplayer challenges, with a unique 'Drift, Jump and Bounce' gameplay.
The game spans a wide difficulty range through 4 Leagues, starting with forgiving gameplay for younger rookie players and climaxing with breathtaking, furious races for the more experienced drivers.
With a deep Game Center integration, Bounty Racer puts you in a worldwide competition, offering bounties for beating your friends and the world's best times.
Reviews:
"its variety of challenges, great tilt and touch controls, and fun, open course designs make it one of the best games of its kind in the App Store" - AppTudes (4/5)
"It's a very enjoyable arcade racer for the lone gamer, but incorporating things such as Bounty mode feel more akin to something that a console game would offer and will surely extend longevity a ton." - 148Apps (4/5)
"There's endless replay value, a wide array of karts, some great level design, very polished graphics" - The App Shack (4/5)
"You don't need years of experience playing racing games to get the hang of this one. You just need to be able to tilt and tap to become one of the elite." - AppAdvice (4/5)
"Overall, this game is packed with modes and options, something that I always love, but more importantly the game itself plays really well, with its own distinctive feel. (...) Highly recommended." - The Smartphone App Review (89%)
Key features:
- 40 vehicles
- 5 Game modes and 72 unique events
- Random Challenges and Bounties
- Driver customization with over 3 million possible combinations
- Online Multiplayer with up to 4 players
- Game Center Leaderboards and Achievements
- Shareable replays via Game Center
- Encode and upload your replays to YouTube directly from the game
- Intuitive Tilt and Touch controls
- Optimized for Retina devices
- Universal
What's New in Version 1.2.2
Fixed a crash.