Meteor Blitz Review
---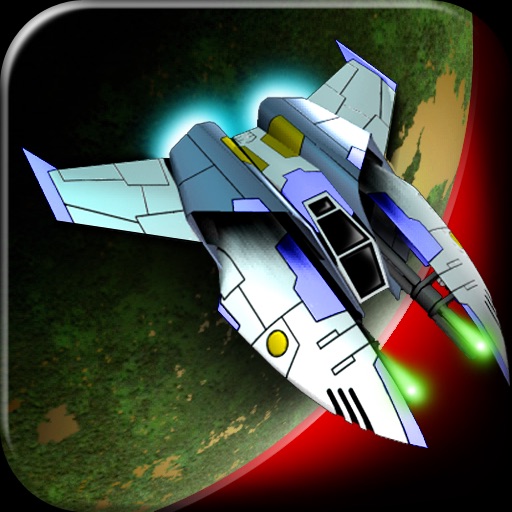 Publisher: Alley Labs
Genre: Arcade
Released: 15 Sep, 2009
Size: 37.8 MB
Price: $2.99
PROS
Quick load times
Large amount of enemies and special effects visible without slowdown.
CONS
Control layout isn't optimal or changeable
Only basic online leaderboards available.
VERDICT
Meteor Blitz is the sort of arcade game that others should aspire to be. If you're after a shoot-em-up, Meteor Blitz will keep you hooked.
Full Review
App Store Info
It's nice to see a successful iPhone game at least nod to its predecessors. Alley Labs is bold enough to produce a clone of the successful Stardust series for the iPhone and even acknowledge this on their app store page, but it's undeniable that they've made Meteor Blitz a great game for the iPhone.
Blitz is an evolution the classic Asteroid arcade game using dual virtual-analogue sticks to control your movement and direction of firing. The aim is to clear the screen of as many enemies and asteroids as possible to invoke a final boss battle for the current wave. Movement is slick and quickly avoids the masses of incoming enemies and asteroids as you blast them away. The game also features an auto-pause that's triggered by taking your fingers off the controls (which is great for saving your progress for later play sessions).
Although the special effects may not be entirely spectacular, their minimalism is displayed in vast quantities as you quickly plow through piles of enemies. It's amazing to see the amount of enemies the game can handle processing as you play, which makes the game increasingly more challenging as you face overwhelming odds.
The gameplay is quick, but easy to pick up and play; casual game sessions are considered with the auto-pause and auto-save; all in all it's a perfect arcade game for the iPhone. Alley labs may acknowledge that Stardust came first, but Meteor Blitz has made the iPhone its territory. A must buy for arcade collections.