ReBounce Review
---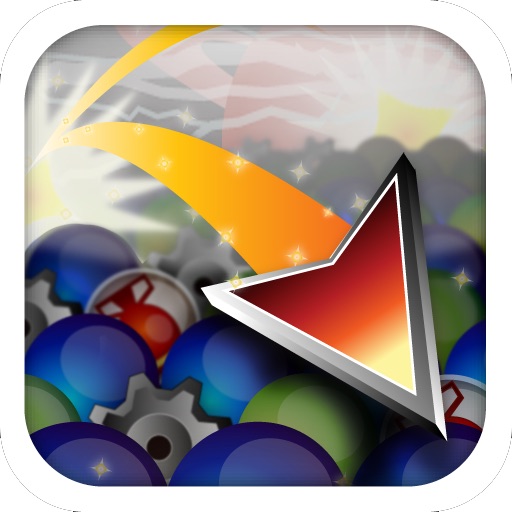 PROS
Online leaderboard access via OpenFeint.
Players can access their iPod's during gameplay.
Around 40 levels to play, over a few different game modes.
CONS
The game's controls can feel like a 'flick fest' at times.
The game relies on luck rather than skill.
VERDICT
ReBounce is a smashing play that fans of Bust-a-Move and Breakout will get a kick out of.
Full Review
App Store Info
ReBounce is a quick reflex, puzzle game where players must bounce a small golden puck around a level destroying various bricks. You earn more points based on long chains, various bonuses and how many bricks you break in certain levels. Your goal is to pass each of the 40 levels and rack up as many points as possible along the way.
Players throw their puck around by tapping on it and flicking it in the desired direction. Each brick must be hit three times in order to break and disappear from the game board, with the exception of gears, which must be blown up by hitting a bomb brick. The gameplay is very similar to other Breakout style games and is very straight forward.
The visual presentation is very well done, featuring fluid backgrounds and animations throughout the game. The sound is quite involved but also allows players to access their iPod library during gameplay. The game offers players 4 different types of game modes, including time attacks, unlimited play and puzzle levels, as well as leaderboard access via OpenFeint.
ReBounce is a solid play that is diverse enough to make sure that you won't get bored with the gameplay. The large number of levels and online leaderboard access gives players plenty to do but unfortunately, a lot of the gameplay relies on that lucky shot or two. Regardless, this is a worthwhile title and one to check out if you enjoy other bubble popping games like Bust-a-Move.