iStory - interactive fiction and text adventure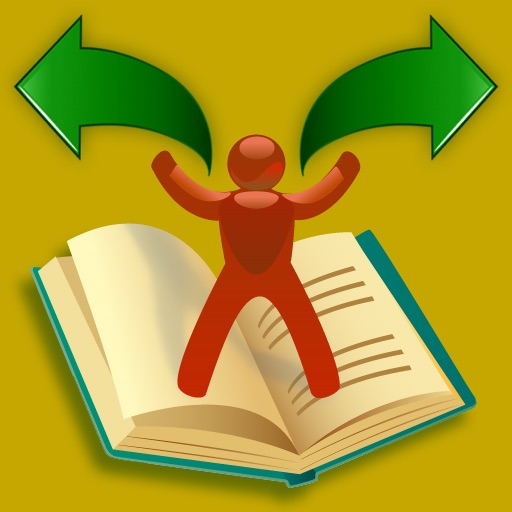 Click here to request a review of this app
Description
iStory is a new spin on interactive fiction and storytelling. You'll love being able to choose your own path each and every time you play through.

But that's not all!

iStory includes StoryScript, which takes the interactive story telling genre to the next level.
Random events, variable tracking, and even entire text games are possible!

I have created 4 sample adventures to show what iStory is capable of:
*Mission To The Moon
*Cross The River
*Magic Prediction Ball
*Zombie Madness

To create an iStory, use iStory to register your iPhone or iPod Touch. Then, you can create and play iStories on the iStory web site.

Once your iStory is created, You'll be able to play it on your iPhone or iPod Touch.

You can also invite your friends to help author your iStory and create truly collaborative content!

iStory website:
http://istoryweb.appspot.com/

Special thanks to Julius Willis for the great logo.

List of features planned for future (free) updates:
* add/read comments on every story

## SUBMITTED STORIES ##

#01-MAY-09
* Purple House - James Egger - This story was inspired by my own digital drawings that I had stashed away on my computer's hard drive. It's good to see them get some use. Hope you enjoy the story(ies).
* zombie mall - mattyl919 -
trapped in a mall,you must fight to find a way out before you die
* Boring land - some guy - A guide to Boring Land
* Zombie Maryland - Payton Gowen - Aim for the brain!
* The Black Box Adventure - Nesretep Xam - You are on a journey to find the missing piece of an omega sky island.
* The Quest For Adventure - Austin K. - Your quest unfolds as you choose a race, and class!
* i eat foooood!! - the hungry guy - you go to henrys for a burger but....

# 01-APR-09
* iVacation - JADVENTURES - Welcome to iVacation, the first iStory that takes you on vacation right on your iphone. iVacation takes you to the Paradise Resort Island where you are our guest! Do an array of activities from relaxing at the beach or take a lavishing swim in our relaxing pool. So what are you waiting for? Come on in and enjoy your stay!
* The Foxdale Ghost - DJ Mysteries - There's a new detective on the block and his name is Jack Aaron! Immerse into this new Istory as you step into his shoes and preform his every move to solve the case of the Foxdale Ghost! Update: Chapter 2 Has Been Found!

# 01-MAR-09 #
* T.L.D. Company - Revan - The story of a unique company of mercs who were once army outcasts, but had banded together to strike it rich once and for all.
* No Remorse - Alexa Reed - A story told from the POV of a serial killer and that of the lead detective in pursuit.

# 20-FEB-09 #
* Jokes: One Liners - 41 great one-liner jokes
* 200 Funny Quotes - just as the title says, this is 200 funny quotes!
What's New in Version 1.06
* when downloading an iStory, the app should no longer redownload every file- only the new or changed files
* sleep mode is now blocked while the app is downloading
* fixed a server issue with large iStories and not being able to download & play them
* fixed a few bugs relating to downloading an updated iStory