Diorama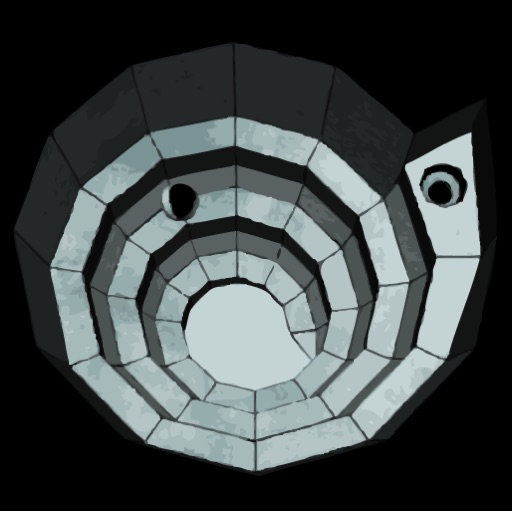 Click here to request a review of this app
Description
Diorama is the first holographic game for the iPhone with stereoscopic rendering. Use standard red/cyan 3D glasses to experience ultimate immersion. Guide the marble through beautiful sculptures.

Please note that stereoscopic rendering is optional, and that the game can be enjoyed without 3D glasses.

FEATURES:
- Jaw dropping holographic 3D
- Stereoscopic rendering for perfect depth illusion
- Gorgeous artwork
- Realistic 3D physics
- Challenging gameplay

WHAT PEOPLE THINK:
- Cult of Mac Favourite: Think the lovechild of Labyrinth and MC Escher.
- TUAW: See, now this is the kind of game I want from my iPhone -- the accelerometer isn't just a gimmick thrown in with the gameplay, it's the actual premise of the game.
- FingerGaming.com: Combining the primitive, childlike futurism of 3D glasses with the physics capabilities of the iPhone, developer Drömsynt's Marble Madness riff is as enjoyable to marvel at as it is to play – and it's a lot of fun to play.
- IndieGames.com: Then I discovered that the game can be played with 'stereoscopic rendering' turned on - i.e. stick a pair of 3D glasses on and out it pops. Wow is right.
- Slide To Play: Diorama is a beautiful, technically accomplished little ball-rolling game that is sure to piss off even the most masochistic players.
- Tech Life: It's an excellent illusion, one that makes it look like your iPhone or iPod Touch's screen has given way to an actual space in another dimension.
- Forum member of TouchArcade: Just played the first 6 stages, beautiful little game. And today I found some fitting 3D glasses - WOW! This is just amazing. True pioneer work on this device, it really just looks awesome!
- Dugg at Digg: Cool indie IPhone game that uses visually stunning depth techniques to imitate 3D and has the ability to use stereoscopic techniques for holographic capabilities. Check out the video though it doesn't really do it justice.

NOTE:
When playing stereoscopically hold the device so that you can read the text left to right. Of course you can still tilt the device freely, just don't rotate it like a compass. This is necessary for the glasses to filter correctly.
What's New in Version 1.0.1
- Support for green/magenta glasses
- First three boards unlocked from the start (if you have already played version 1.0 and want to unlock boards 1-3 you need to reinstall the application)