Nintendo DS Cheat Codes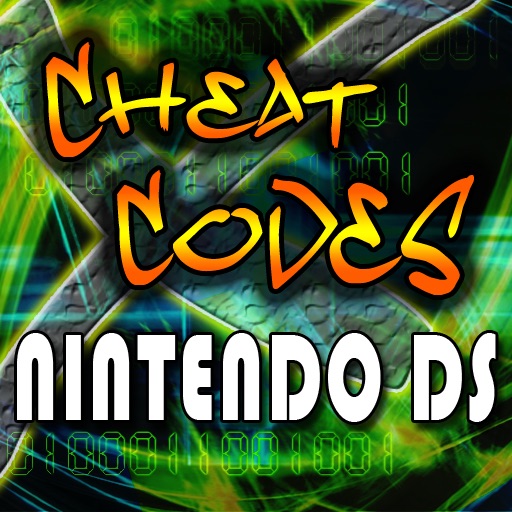 Click here to request a review of this app
Description
The ultimate interactive cheat code app for the ultimate gamer! At your fingertips access to over 25,000 cheat codes, game hints, unlockables, achievements, and secrets to your Nintendo DS games! Our new interactive version gives you the ability to submit cheat codes and even report non-working cheat codes. This app is fully compatible with iPod Touch, iPhone, and the iPad!

You will receive updates to Nintendo DS Cheat Codes with all the latest games and cheat codes automatically as soon as the updates are available!

-----------------------------------------------

Please checkout our other Cheat Codes Apps: Playstation 1 Cheat Codes, Playstation 2 Cheat Codes, Playstation 3 Cheat Codes, Xbox 360 Cheat Codes, Xbox Cheat Codes, Video Game Cheat Codes, GameCube Cheat Codes, Nintendo DS Cheat Codes, PC Cheat Codes, and Wii Cheat Codes!
What's New in Version 3.0
- Now interactive! Submit game cheat codes, report codes that don't work, and more!
- Updated cheat code content!