Armageddon Rider Free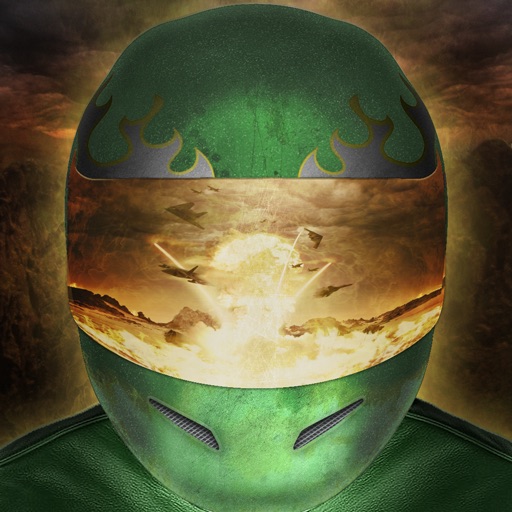 Click here to request a review of this app
Description
Picture this: you're sitting there cruising on your motorcycle one day, just having escaped from HELL, when all of a sudden this crazy air force shows up and starts trying to blast you back there.

Well the joke is on them because you've been supercharged with the invincible power of ARMAGEDDON. Their objective is to eliminate you, but YOUR objective is MAXIMUM COMBO!!!

Features:
- First ever motorcycle versus military aircraft game!
- Bounce off of tanks, planes, and missiles like crazy!
- Ride the skies for as long as you can before you touch the ground!
- Both tilt and touch controls!
- Personal, countrywide, and global high score tables!
- Rocking soundtrack by Doctor Zero!


Watch the Video:
http://tinyurl.com/arvideo

If you enjoy ARMAGEDDON RIDER, be sure and check out our first game, WYRMHUNTER!

Remember you can also purchase an ad-free version of ARMAGEDDON RIDER!
What's New in Version 2.2
Keyboard Fix
Power-up Button added to both sides of screen
Universal Binary