StickWars Ultimate Challenge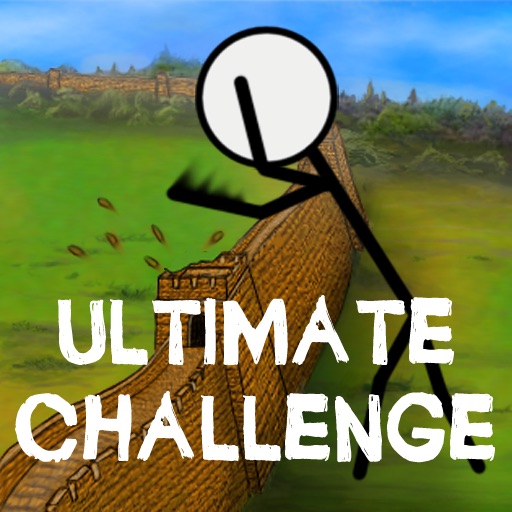 Click here to request a review of this app
Description
The hit game StickWars returns with a brand new twist on the castle defense genre. Flick invaders miles into the air, or cast countless fireballs to hold back a dragon army.

The new StickWars Ultimate Challenge is a collection of mini-games based off the original StickWars gameplay. Each mini-game is a short challenge which tests a different skill learned from playing the original StickWars.

You can easily post your top scores to the online leaderboards using your OpenFeint account, and using the newest OpenFeint features, you can directly challenge your friends to try to beat your scores! These challenges will come with optional push notifications, giving you ability to have near real-time contests against your online opponents.

For those of you who are victorious, you can easily share the news of your victory on your Facebook or Twitter feeds.

Please enjoy and post feedback on my forums at http://johnehartzog.com/forums/.

***NOTE***
If you also have the StickWars paid version on your device, you can hit the 'unlock' button in the StickWars Ultimate Challenge app and will be able to play the bonus challenges in StickWars without having to use the in-app purchase.

You can safely delete StickWars Ultimate Challenge app from your home screen after doing this and will be able to play all of the challenges inside the main StickWars paid game.
What's New in Version 1.8.5
- Fixed occasional freezes on iOS 4.
- Native application for iPad as a universal binary. No more black bars around game!
- Improved multitasking support for iOS 4…pick up your game exactly where you left off, even mid-level.
- New wizard fireball spell animation.
- Game now automatically rotates with your device.
- Higher resolution icons and splash screens for iPad and iPhone 4.
- Added leaderboards for all challenges.
- Updated new game menu UI.