Halloween Trivia & Quiz Game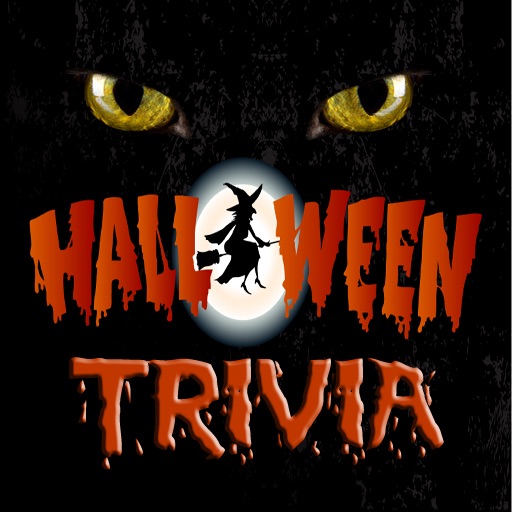 Click here to request a review of this app
Description
Halloween is a time of ghosts and goblins, witches and werewolves, vampires and villains. It is also a time of candy, costumes, and carrying-on! How much do you know about this spookiest of holidays? Do you know where is got its start? Do you know why we carve pumpkins and dress up in costumes? Test your knowledge of the creepy and curious with Halloween Trivia. There is something for everyone, trivia questions about Halloween's origins and traditions as well as movies, superstitions, and monsters. Take on the challenge of Halloween Trivia - you just might scare yourself with what you know!

We present you with a fun, interactive, and feature rich Trivia Game.

Our Trivia includes the following features:

- 50 Questions all about Halloween!
- Resume Game for those interrupted by a phone call or would simply like to finish later.
- Countdown meter starts at 100 points and falls with each passing second. Hurry to make your correct answer to maximize your points. Not sure of the answer? Just wait and potential answers that are incorrect will be removed to help narrow down your selections (all while your potential points are diminishing).
- Leaderboard setting so you can post your score to our Global Leaderboard and compare how you rank.

Also checkout our other Apps: iFartster, iBurping, Wine Trivia, Dumb Law Trivia, Twilight Movie Trivia, Twilight The Novel Trivia, Eclipse The Novel Trivia, Beer Trivia, iSounds Guns, iSounds Warfare, iSounds 200, iSounds Animals, iSounds Human Sayings, iSounds Babies, iVacation Hawaii, iVacation Philadelphia, iVacation Denver, iVacation New York and MORE!

**************************************************************
If you enjoy other apps like Trivia Master, Mr. Trivia, Wheel of Fortune, Quizner's, Who Wants To Be A Millionaire, Twilight Movie Trivia, The Price Is Right, A Twilight Trivia, Deal or No Deal, Smarter Than A 5TH Grader, Brain Challenge, IQ-Test, 1 vs 100, New Moon Book or Trivia, Country Music Trivia, Twilight Trivia, Brain Tuner, Pop Quiz, PopQ Quick, or any of the popular trivia games we recommend you try our Trivia apps as they are fun, feature filled, and you can compare your score against other players around the world in our Global Leaderboard!