Arctopia: A Puzzle Intro (Chapters 1-4)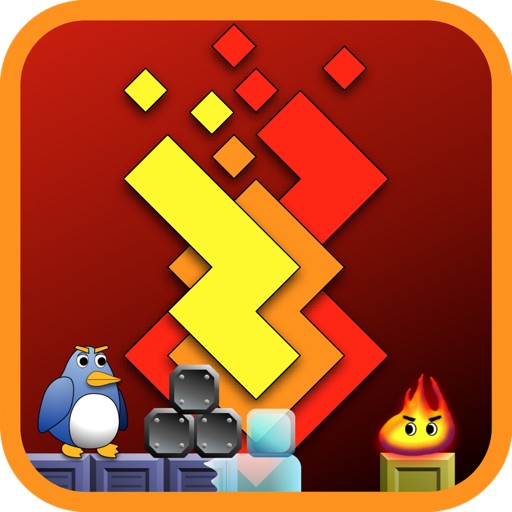 Click here to request a review of this app
Description
Arctopia is a turn-based puzzle solving game in the style of the classic puzzle games from the 80s.

You can find a screenshots, solutions, a lite version, and a detailed description of the game on the Arctopia web site at http://arctopia.robotocracy.com/ .

In each level of Arctopia, your goal is to strategically use blocks of ice to extinguish all of the sinister eyebrowed flames that menace the level. Unfortunately, this is rarely straightforward, as fires may be inconveniently placed, blocked by burning oil barrels, or defended by blockades of ice.

You can create and destroy ice, but only below your current position, so thinking ahead is mandatory. . . and there are many traps for the unwary!

The earliest levels will only take a minute to solve, but the later ones will be nearly impossible unless you have figured out every trick in the game.

(Note that if you find early levels too easy (or you find a particular level too frustrating!), you can always skip to a different level and come back later.)

The number of moves taken for your best solution is saved for each level, so you can strive for maximum efficiency if you so desire.

The intro levels are (skippable) tutorial stages, so don't worry about learning the basics of the game.

Good luck!



Summary:
- Arctopia is a turn-based strategic puzzle game
- Same app runs on iPhone, iPad, and iPod Touch.
- Contains new high-resolution graphics for iPad.
- No time limits or requirements for fast reflexes.
- Skippable tutorial section to introduce the game mechanics.
- High scores and progress are saved automatically after every level.
- Levels can be completed in any order.
What's New in Version 1.82
- French translation now available (in the settings)!

- iOS 6 and iPhone 5-optimized.

- As a consequence of this, iOS 4.3 is now the minimum required iOS version.

- Minor bugfixes and high score updates.