Ravenous Trivia Free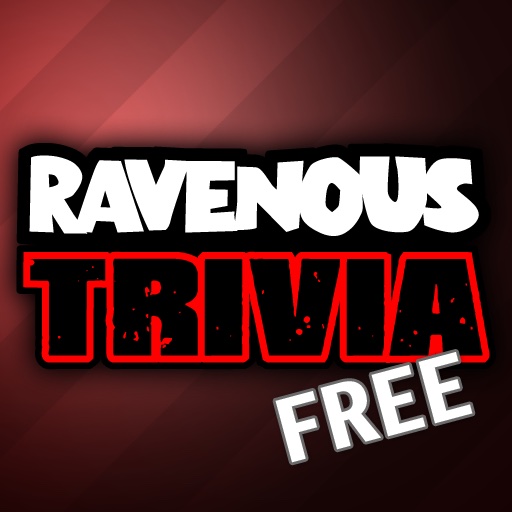 Click here to request a review of this app
Description
Ravenous Trivia is a trivia game for the iPad, iPhone and iPod Touch, based on unusual facts. The game challenges the player with difficult but interesting questions. Players must answer as quickly as possible since the points decrease every second. One round is all you need to see how fun this game is; we guarantee you'll be hooked.

Challenging Questions
Tired of trivia games that are too easy? Most of the questions are based off things you NEVER learn in school meaning that most people can't get more then half the questions in a round correct!

No Repeats
We track questions answered to make sure the player won't see the same question again until they've played through every question!

Beautiful Graphics
The design is sharp, modern and intuitive. Super-smooth animations bring the game to life! Transitions between screens show a slick sliding animation complete with easing. Say goodbye to standard fades/popping transitions.

Quality Questions
The quality of the questions in Ravenous Trivia is unrivalled. Ravenous Games has researched and written questions in a variety of categories that touch on useless/general knowledge and are sure to keep players entertained and educated.

High Score
Compete against your friends and family with a high score board. Perfect for bragging rights!

You will learn something interesting, we promise!
What's New in Version 1.1
- Ravenous Trivia Logo
- New icon
- Improved Graphics