Calling All Mixels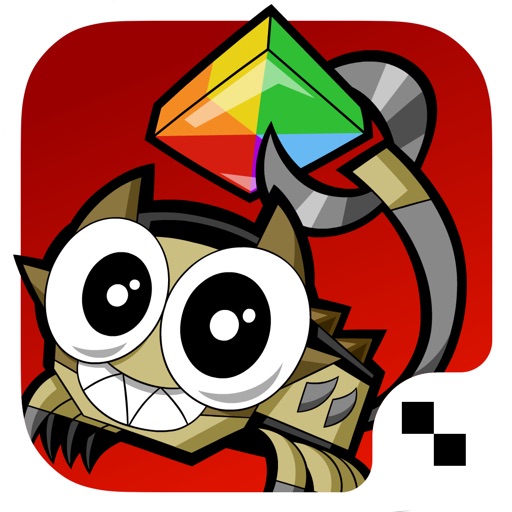 Click here to request a review of this app
Description
NOTE: This game requires an iPad 2 / iPhone 4s / iPod Touch 5th Gen or above and 1.5GB of available space.
Brought to you by LEGO® and Cartoon Network
Rescue Mixels and use their unique powers to defend your turf in this mixed-up hybrid of action and tower defense!
MEET THE MIXELS
Mixels are unique creatures who live to combine! They love to mix with each other to discover powerful new abilities. They also love to mix together anything they find in their world. You never know what you might get with the right mix.
MIX YOUR MIXELS
Combine two of your favorite Mixels to unlock amazing new powers. Will you mix a fiery Infernite with a rock solid Cragster? How about a shocking Electroid? Create hybrid powers from cross-tribe Mixes, or combine three of the same tribe to make a massive Max!
MIX YOUR ITEMS
Collect items as you play, then mix them together to create new defenses and Cubit Collectors. Build towers for defense, then run around with your squad of Mixels, using your elemental powers to stop the invading Nixels.
MIX TO THE MAX
Max out your Mixels experience! Explore different lands as you look for your captured buddies, and go on quests to earn bonus rewards. Collect building instructions and inspirations, and even watch custom animation of your favorite Mixels.
Mix up a whole mess of awesome defenses and save all your Mixel pals in
CALLING ALL MIXELS!
*********************
If you're having any problems with this app, feel free to contact us at
[email protected]
. Tell us about the issues you're running into as well as what device and OS version you're using.
*********************
IMPORTANT CONSIDERATIONS:
This app includes the option for adults to unlock or buy additional in-game items with real money to enhance game play, ranging from $0.99 to $9.99 USD (or equivalent amount in the applicable regional currency). You may disable in-app purchases by adjusting your device settings.
This app may contain ads that feature other products, services, shows or offers from Cartoon Network & our partners.
ADDITIONAL NOTES:
iOS will keep you logged on for 15 minutes after an initial in-app purchase. Additional purchases won't require a re-entry of your password during this 15-minute interval. This is a function of the iOS software and not within our control.
PRIVACY INFORMATION: Your privacy is important to us at Cartoon Network, a division of Turner Broadcasting System, Inc. This game collects and uses information as described in Cartoon Network's Privacy Policy linked below. This information may be used, for example, to respond to user requests; enable users to take advantage of certain features and services; personalize content; serve advertising; perform network communications; manage and improve our products and services; and perform other internal operations of Cartoon Network web sites or online services. Our privacy practices are guided by data privacy laws in the United States. For users residing in the EU or other countries outside the U.S., please note that this app may use persistent identifiers for game management purposes. By downloading this application, you accept our Privacy Policy and End User License Agreement, and you give permission for such uses for all users of your device. The Privacy Policy and End User License Agreement are in addition to any terms, conditions or policies imposed by your wireless carrier and Apple, Inc. Cartoon Network and its affiliates are not responsible for any collection, use, or disclosure of your personal information by Apple or your wireless carrier.
Terms of Use: http://www.cartoonnetwork.com/legal/termsofuse.html
Privacy Policy: http://www.cartoonnetwork.com/legal/privacy/mobile.html
What's New in Version 3.0.0
What's New in Version 3.0.0

Yes, it's time for another gigantic content update! The game just keeps getting bigger and better, with additional Mixels, mixes, lands, quests and more. Here's some of the new stuff you'll find in version 3.0 of Calling All Mixels:

- Unlock 9 new Mixels from three new tribes, each with awesome new powers! Check out the pointy, prickly Spikels, the outrageously gross Glorp Corp and the magical, wondrous Wiztastics!
- The new tribes also come with a whole bunch of new mixes and Maxes with amazing new abilities.
- There are three new lands to explore, and each offers new objectives and challenges.
- Tackle new quests to earn valuable rewards.
- Unlock a plethora of new Extras, including Mixels videos, building instructions and inspirations.
- Track your success with better outpost data—now you'll be able to see exactly how many Nixels are left in a wave attack as well as how difficult the next outpost attack will be.
- Star power—keep collecting those quest stars to now add additional bonus amounts to your item rewards.
- We have reduced the frequency for Outpost attacks. Providing for more time to quest and build up your item reserves to defend your Cubits.
- We also continued to tune up the game with more bug fixes, polish and balancing.