Miley Cyrus News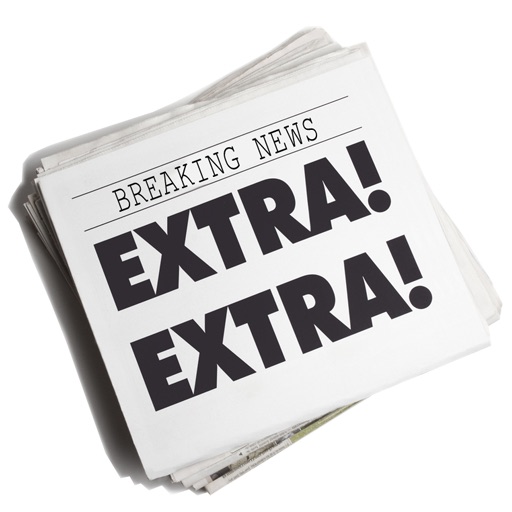 Click here to request a review of this app
Description
Miley Cyrus News provides you all the latest breaking news about the Miley Cyrus. As soon as news breaks, it is posted to your iPhone or iPod Touch! New releases, current gossip, and music videos all made available in the palm of your hand the minute they are published. The 10 most recent news items about Miley Cyrus are gathered and listed for you on your iPhone or iPod Touch an updated as soon as new information is made available. Always be the first in the know with Miley Cyrus News!
REQUIREMENTS: iPhone or iPod touch with an internet connection (such as WiFi for the iPod Touch).
-----------------------------------------------
Also checkout our other Apps: New York Yankees News, Tom Cruise News, 2010 Olympic News, Justin Bieber News, Wineries Locator, Goodwill Locator, Walmart Locator, Justin Bieber Trivia, Justin Bieber Fun Facts, Xbox 360 Arcade Game Of The Week Pro, Xbox 360 Games and Accessories Pro, Taylor Swift Trivia, Xbox 360 Cheat Codes, PS3 Cheat Codes, Wii Cheat Codes, iFartster, iBurping, Wine Trivia, Dumb Law Trivia, Twilight Movie Trivia, Country Music Trivia, Hannah Montana Trivia, High School Musical Trivia, Twilight The Novel Trivia, Eclipse The Novel Trivia, Beer Trivia, iSounds Guns, iSounds Warfare, iSounds 200, iSounds Animals, iSounds Human Sayings, iSounds Babies, iVacation Hawaii, iVacation Philadelphia, iVacation Denver, iVacation New York and MORE!
-----------------------------------------------
DISCLAIMER: This is a news aggregator applications and EmJa Interactive, LLC. is considered a news disseminator. All trademarks and copyrights are owned by their respective owners. This app is not endorsed by, or affiliated with, Miley Cyrus or any of his or her affiliated entities.
What's New in Version 1.2
Updated for iOS 4.
Screenshots