Escape - Norm's World XL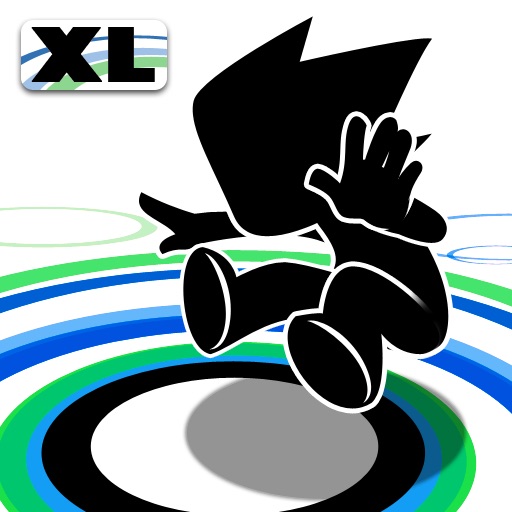 Click here to request a review of this app
Description
*Now iPad Enhanced* Plays on all iDevices! iPhone, iPod and iPad enhanced. Download once, play on ALL!

**Special iPad version!** Features:

✓ Two-Player modes, which includes Versus and Co-op.
✓ All new 3D graphics!
✓ 2 camera angles to choose from (single player mode)
✓ 2 characters to choose from: play as Norm or Norma
✓ Enhanced UI for larger interface and multiplayer modes

Zone out on limitless Zen puzzles with Escape. Jump the little guy from stone to stone to eliminate all and solve the puzzle.

Escape Features:

✓ Endless levels and gameplay
✓ Free Intro and Unlimited easy levels
✓ Unlimited medium and hard levels available for more challenge
✓ Simple controls for all ages
✓ Minimalist graphics for maximum appeal
✓ Unique cerebral game play complimented
✓ Surprisingly addictive!


To purchase the unlimited med/hard levels, just click Medium or Hard in the Difficulty menu.
What's New in Version 1.0.2
v1.0.2 Update Notes. *IMPORTANT*

v1.0.1 had been out for many weeks. Please take note that if you are still on v1.0.0 your in-game saved data will not be preserved when you update to the latest v1.0.2 version.

In any case, DLC purchases will NOT be affected. You can always re-download your previous DLC purchases FREE OF CHARGE.

What's in v1.0.2
- Optimization and bug fixes
- Saved game data fix
- DLC fixes
- Reduced load time