Puppet Labyrinth HD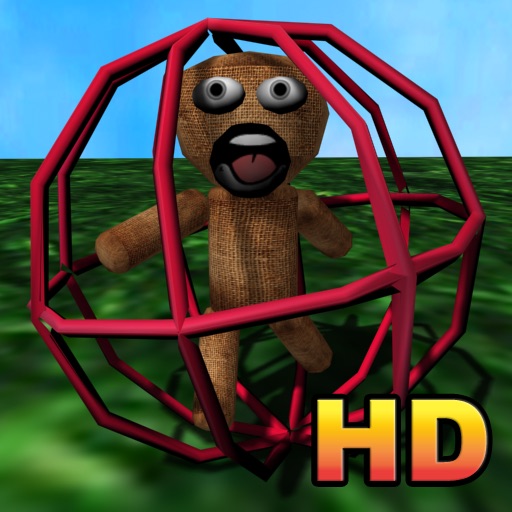 Click here to request a review of this app
Description
Puppet Labyrinth HD is a fun ball rolling game for the iPad!
Customize and steer your puppet through a variety of levels while collecting stars, puppet points and navigating treacherous obstacles.
Using the accelerometer and touch screen to jump, control your puppet and make sure he or she collects all the stars to open the gate and complete the level in record time. Be careful - don't fall off into the water! Compete against players from across the world for the best times on each world using the OpenFeint social network.
Along the way you can collect puppet points which are used to customize your puppet with new costumes, and even change the kind of ball you're in! Near a million combinations of costumes are available with more coming in the future!
Download free additional puppet mini-games: Puppet Jump and Puppet Sprint from within the game!
With stunning graphics, bright colorful worlds, and a deliciously fun soundtrack, Puppet Labyrinth HD is fun for everyone!
DEVELOPER NOTES
The calibration lets you choose which position you're holding the device in front of you: down (flat with ground), forward (facing you) or up (above your head). The recommended and most natural orientation is down.
This is a game that requires precision and patience! Practice and you'll do well in the leaderboards.
JOIN THE FAN COMMUNITY
-On Facebook at www.facebook.com/RockingPocketGames
-On Twitter at twitter.com/RockingPocket
MORE GAMES

Doodle Fishing, Doodle Chopper, Puppet Jump, Puppet Sprint, Puppet Labyrinth, Super Soccer Kick 3D, Super Football Kick 3D, Pocket Farm, iFishing, iFishing Saltwater, Dark Raider, Dark Raider S, Blue Skies 3GS, Blue Skies, The Guy Game, The Girl Game
What's New in Version 1.6
-Fixed compatibility problems with IOS 4.3