Railroad Madness - iPad Edition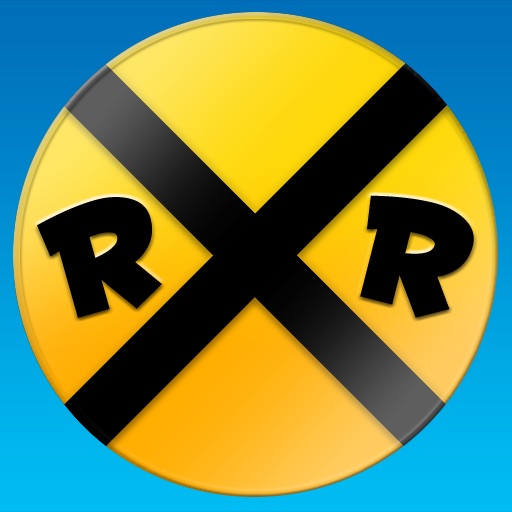 Click here to request a review of this app
Description
Railroad Madness - iPad Edition is sure to bring you countless hours of high definition entertainment as you help Lionel Steeltrack run the train yard. As the conductor it's up to you to safely guide each train to its proper station by swiftly swiping the track switches, while collecting items and fixing broken tracks along the way. But whatever you do, don't get too many wrong arrivals and DO NOT let the trains collide!
This fun and challenging game has been completely revamped with vibrant artwork, a rich soundtrack, and 4 brand new levels that are bigger and better than ever. However the easy-to-learn yet hard-to-master gameplay that made the original iPhone version so popular remains. It can be a maddening job directing so many trains at once, but with lightning-fast reflexes, nerves of steel, and a desire to be the best, you may just be able to avoid disaster and earn a place among the top 100 players on the Railroad Madness Online Leader Boards.
All trains are now departing - Are you ready?
Game Features:
• Four Unique Levels including: Farmy Town, High Desert, Alpine Run and Big City.
• Track Path System helps you navigate your trains.
• Broken Tracks and Fix-It Trains add to the Madness.
• Four Speeds to Control your game pace. (Slow, Steady, Full Steam, Madness)
• A playful new soundtrack.
• Colorful and vibrant artwork.
• Arcade Style Online Leader Boards for each level.
Enjoy this fun, addictive, and simple-to-play game today!
Review:
"The iphone version is my favorite "train related game" in the app store... downloading RailRoad Madness iPad Version now." goiMot - touchArcade forum
"Long-lasting entertainment - this title is a solid buy." IPADMODO
"Railroad Madness iPad, is a challenging game with an addictive nature and pretty slick graphics. A good game for fans of traffic and time management games." 4.5 stars AppSafari
What's New in Version 1.1
Fixed error that caused the app to crash at Splash Screen on iPads with OS 4.0 or later installed.