Cliffed Free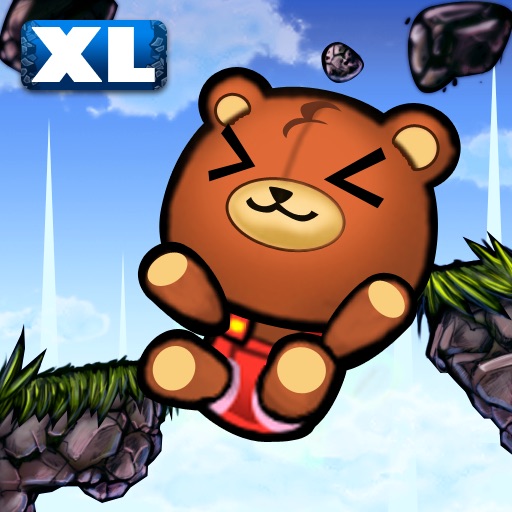 Click here to request a review of this app
Description
*This is the Ad-Supported Version of Cliffed XL. Get the full game to enjoy the game without any in-game advertisement!
Challenge your friends to the most addictive race to the bottom! IUGO presents its latest sensation in casual gaming with this frantic 2D scrolling racer. WARNING: This game will get your heart and fingers racing!
Features:
✓ Optimized for iPad, iPhone & iPod.
✓ 20+ unique and playful characters to choose from.
✓ Pick up and play! Great for all ages.
✓ Endless game play.
✓ 4 difficulty modes!
✓ Different themed backgrounds such as Desert and City.
✓ Online multiplayer! Race up to 4 players in real time over 3G/Edge and wireless networks.
✓ Local and global leaderboards.
✓ Stylized, clean graphics
✓ Local head-to-head feature for iPad.
✓ IUGO's new VIP program: Tell your friends, earn points and unlock an exclusive mystery character sooner
✓ IUGO's signature quality and polish
_________________________________________
What the critics are saying:
"Cliffed may very well be IUGO's best looking game to date. Animations are smooth, the artwork is top notch and it all comes together very nicely with the sound."
- Matt, nodpad.com
4/5
"Replayabililty is very high, with leaderboards enticing you to keep trying. There is also a very strong "just one more try" feeling when playing the game."
- Appsmile.com
_________________________________________
Update Info:
Free Update v1.0.1 AVAILABLE NOW!
✓ Multiple difficulty modes
✓ 2 brand new characters 20 in total!
✓ Improved online head-to-head performance
Free Christmas Update v1.0.2 OUT NOW
✓ 3 brand new Christmas characters
✓ Optimization and bug fixes
_________________________________________
Grab the complete IUGO games collection on the App Store including: Toy Bot Diaries Entry 1, Toy Bot Diaries Entry 2, Toy Bot Diaries Entry 3, Shaky Summit, Zombie Attack!, Freeballin', Spy Bot Chronicles, Star Hogs, Toy Bot Compilation, Toy Bot Mini Missions, Toy Bot Compilation, Zombie Attack! Second Wave, A.D.D., Cliffed and Implode!
What's New in Version 2.2.1
- Bug fixes and optimization