Hungry Shark - Part 1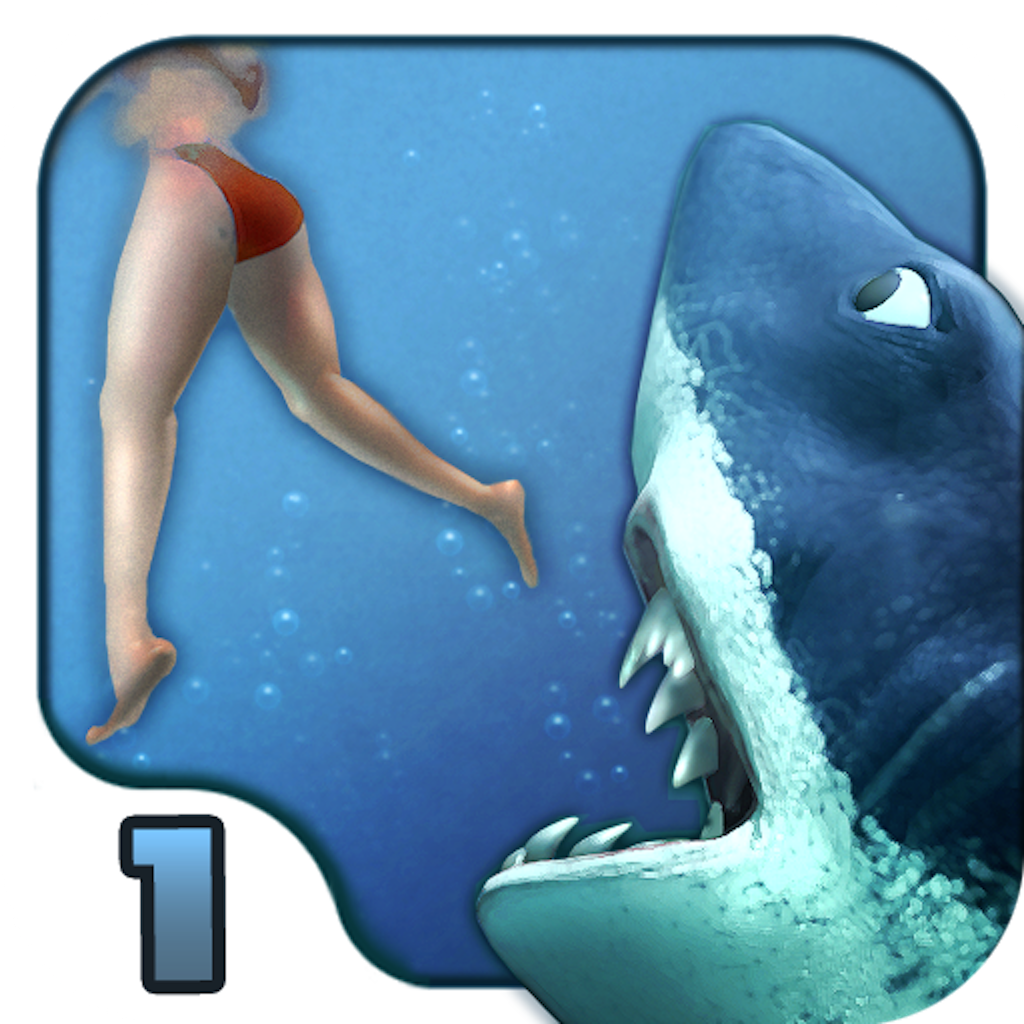 Click here to request a review of this app
Description
***All FGOL Games Are Free for a Limited Time!***
PART 1 - FULL VERSION - OVER 20,000,000 DOWNLOADS!
Chomp your way to the top of the food chain in this fast-paced aquatic eat 'em-up. Binge on the beach, trawl the depths and raid the Antarctic to satisfy your voracious appetite. Pick-up-and-play fun with beat-your-buddies online hi-scores. Feeling peckish?
PART 2 is out too, check Paid Apps or links in this game.
------------------------------
The #1 Free Game in USA, UK, JAPAN, ITALY, HUNGRY, SPAIN, TAIWAN, SINGAPORE, MALAYSIA, ARGENTINA, ARMENIA, THAILAND, SAUDI ARABIA, UAE, CZECH, PHILIPPINES, EGYPT, ISRAEL, RUSSIA, CHILE, ECUADOR, SUISSE, TUNISIA, SWEDEN, JAMAICA, SLOVAKIA, VIETNAM, TURKEY, MACAU, CROATIA, COLUMBIA, SLOVENIA, etc
Checkout the games press reviews, inc video reviews at www.fgol.com!
+ WOW - BuzzFocus just rated us 96%!
"Hungry Shark is addictive, simple to play and undeniably fun. You can play for hours and only skim the surface of what this game has to offer... This game is just that damn good."
+ Allemeineapps.de 5/5
+ TechFever.me 4.5/5
+ AppSpy 4/5 (+vid)
+ WeDoTech 4.5/5
------------------------------
Feed your shark and grow to become the most formidable predator of the seas! But beware... this will soon attract the attention of armed shark hunters both above and below the waves.
Game features:
• Full use of Tilt controls + alternate touch controls
• An ocean full of food and enemies
• Combo eating bonuses
• Lost objects from the world above, find them all for big points
• Hiscore tables: Private and Global, NEW: Last 24hrs, Your Country
• NEW: Unlock achievements by completing 14 new challenges!
PLEASE NOTE: New enhanced HD version available for iPhone 3GS, iPhone 4, iPod touch 3G & 4G:- "Hungry Shark - Part 1+" Search the App Store.
What's New in Version 1.9.4
Bug fixes