ZOMBIE STAMPEDE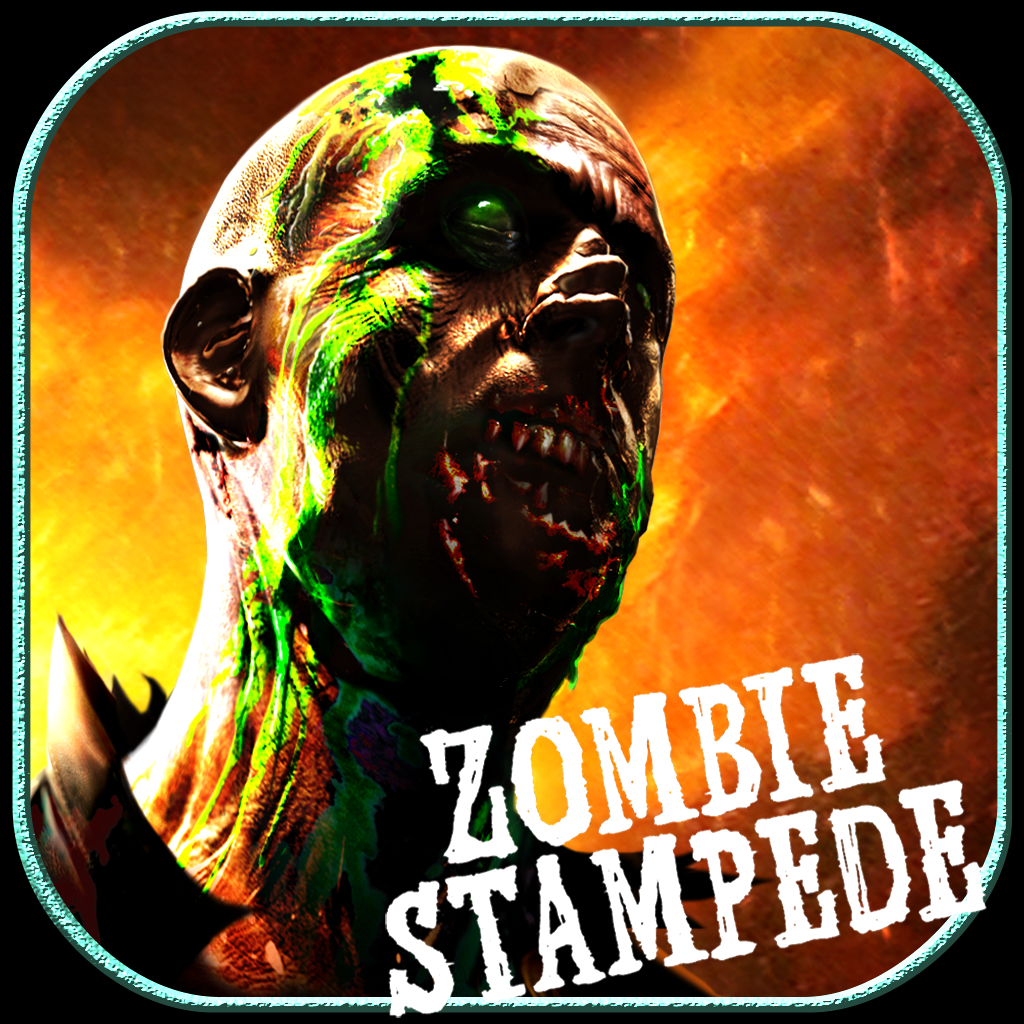 Click here to request a review of this app
Description
We must regretfully inform all users of "ZOMBIE STAMPEDE" that service will be terminated as of December 10, 2014 (GMT).
*Items already purchased may be used until service termination.
*Upon service termination, guarantees of operation no longer apply.
*The dates and times given above may be changed without prior notice.

[Notice regarding iOS 8]
Thank you for playing "ZOMBIE STAMPEDE".
There is a chance that you may be unable to run this game properly after updating to iOS 8.

STOP STAMPEDING ZOMBIES IN THIS EPIC TOWER DEFENSE GAME!
A mysterious virus is spreading like wildfire, transforming its victims into flesh-eating zombies!
Stop the zombie hoards by placing armed hunters on the battlefield!

GET ZOMBIE JUICE BY DESTROYING ZOMBIES!
The green liquid left after you destroy a zombie is known as zombie juice.
Swipe to get that juice and unlock hunter skills!
You'll need to use every trick in the book to survive, including boosting your attack power, recovering damage, and unleashing area attacks that deal massive damage!

UPGRADE AND EVOLVE HUNTERS WITH ZOMBIE JUICE!
Administer the juice of rare zombies to level up.
Collect enough evolution juice and you can evolve characters into even more powerful hunters.

ANNIHILATE ZOMBIES WITH THE MOST POWERFUL HUNTER TEAM EVER!
Add powerful hunters to your team by getting ID cards from the card box.
Form the ultimate hunter team to decimate the zombie hordes!

THE STORY SO FAR…
A global outbreak of a particularly virulent virus is transforming people into zombies.
In a last ditch effort to eradicate the ever expanding zombie hoards, a team of hunters has been assembled from among the surviving population.
Gideon Kilgore, a former firefighter who was found wandering the streets after being infected by the virus, has devoted his life to hunting down zombies after he was saved by an experimental drug,

Zombie Extermination: Neo Arc City
Expert Hunter: Covert Action with Commander Albatross
Zombie Juice Side Effects: The Terrible Truth
Was the Zombie Apocalypse Man-Made!?

------------------------------------------------
Recommended iOS version: iOS 6.1.3 or later.

This game runs best on the following iOS devices:
iPhone 4s, iPhone 5, iPhone 5c, iPhone 5s, iPod touch (5th generation), iPad 2 Wi-Fi, iPad 2 Wi-Fi + 3G, iPad Wi-Fi (3rd generation), iPad Wi-Fi + Cellular (3rd generation), iPad Wi-Fi (4th generation), iPad Wi-Fi + Cellular (4th generation), iPad Air Wi-Fi, iPad Air Wi-Fi + Cellular, iPad mini Wi-Fi, iPad mini Wi-Fi + Cellular, iPad mini with Retina display Wi-Fi, and iPad mini with Retina display Wi-Fi + Cellular.

Disclaimer
- Please note that OS and devices other than mentioned above are not supported.
- In some cases, supported devices may experience technical issues.
- The minimum recommended iOS version does not guarantee that the game will support the latest iOS version.

Visit
http://bnfaq.channel.or.jp/english/faq_list/1454
for inquiries.
What's New in Version 1.040
*Improved tutorial
*Improved UI menu
*Improved hunter up mode
*Improved cancel contract mode
*Add trophy mode
*Improved juice behavior
*Rare juice colored
*Add vehicle damage effect
*Other bug fixes