Dora's Enchanted Forest Adventures (HD)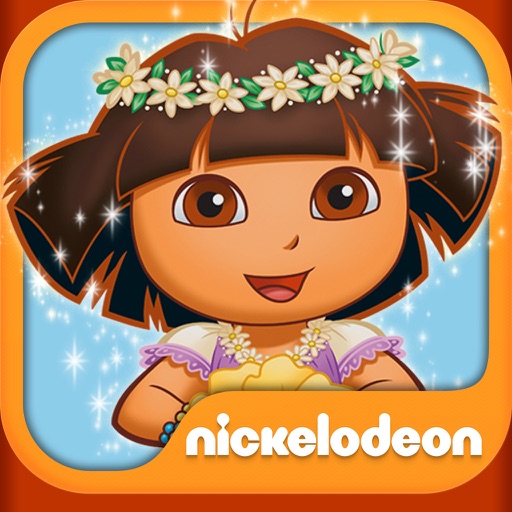 Publisher: Nickelodeon
Genre: Books
Released: 8 Dec, 2011
Size: 507.3 MB
Price: $3.99
Click here to request a review of this app
Description
Jump in to this fun-filled interactive storybook adventure full of music, narration, and tappable story moments providing a fun reading experience time after time. 


Dora's friend Unicornio learns that he will be crowned King of the Enchanted Forest, but first, Dora and Boots need to help him prove that he is kind, smart, brave and strong. Will you help them?


Based on the special Dora the Explorer Enchanted Forest episode, this app includes a story mode and a sticker mode that will keep children entertained and learning for hours. 


FEATURES: 


READ ALONG WITH DORA 
Featuring the real voice of Dora, turn the pages and read along with highlighting text as she reads you the story. You can also read the story by yourself. Look for things that are moving or that have a special glow, then tap them to see a surprise animation. 


PLAY WITH THE MAGICAL STICKER BOOK 
In sticker mode, complete each of the 7 scenes by dragging stickers to the places they belong. Once placed, each sticker will come to life! Tap things that are moving and tilt the screen to look for hidden surprises. 


PICK UP WHERE YOU LEFT OFF 
The app remembers where you last stopped reading, and also remembers which stickers you have placed even when the app has been shut off. 


ENGAGING STORY WITH BEAUTIFUL ART AND SOUND! 
The app features an original musical score and over 100 fun animations. 

For more exciting adventures, look for Dora's Christmas Carol Adventure, Dora's Ballet Adventure, Dora and Diego's Vacation Adventure, Where is Boots, and the Team Umizoomi Carnival apps, all available in the AppStore!
Dora's Enchanted Forest Adventures HD collects personal user data as well as non-personal user data (including aggregated data). User data collection is in accordance with applicable law, such as COPPA. User data may be used, for example, to respond to user requests; enable users to take advantage of certain features and services; personalize content and advertising; and manage and improve Nickelodeon's services. For more information regarding Nickelodeon's use of personal user data, please visit the Nickelodeon Group Privacy Policy below. Our Privacy Policy is in addition to any terms, conditions or policies agreed to between you and Apple, Inc., and Nickelodeon and its affiliated entities are not responsible for Apple's collection or use of your personal user data and information. Use of this app is subject to the Nickelodeon End User License Agreement.
Privacy Policy
http://www.nickjr.com/about/privacy-policy.html
End User License Agreement:
http://www.nick.com/info/eula.html
What's New in Version 1.4
- performance enhancements