Gyro Sheepdog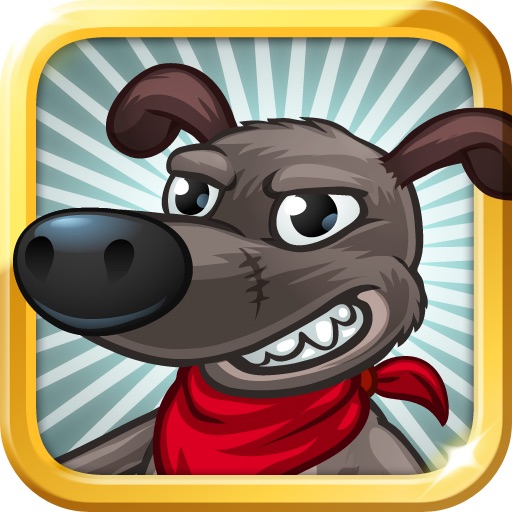 Click here to request a review of this app
Description
Did you think being a sheepdog was all about sitting in a lounger chair, drinking piña coladas and playing sudoku while your sheep graze in peace? Well, think again!

Enter the action-packed world of Gyro the Sheepdog and his erratic herd of sheep. Lead the herd to safety and watch out for dangers like wolves, trucks and even UFOs!

Unleash the awesome powers of the herder cane, and watch the sheep run for the exit. Look out for stuff to pick up - some good, some bad.

"Like, the most fabulous game on AppStore, for sure! I'll have your puppies anytime, Gyro!" - Muffy the Chinchilla

"I love it when Gyro kicks wolf a**!" - Wally the Sheep

"Buy it now - or else!" - the developer team

"This game is so indie, it almost doesn't exist." - Brjann

FEATURES

- Awesome anti-doodle graphics and animations
- Simple controls
- Post your highscore to unlock Facebook achievements
- Awesome soundtrack (Thanks again, Jakob Åberg!)
- There's a crapload of cute sheep, and they dance too!
- Sarcastic remarks
- Isometric view
- Combos galore


HOW TO PLAY

- TILT to move left and right or up and down
- TAP RIGHT SIDE of the screen to bark, TAP AND HOLD to move the herd towards the open exit
- When the cane is loaded, TAP LEFT SIDE of the screen to activate

Good luck, and thanks for your support!
What's New in Version 1.1
- In-game background music now playing
- Dog bark sounds fixed
- iOS 3.0 compatibility enabled