Hot Air Bloon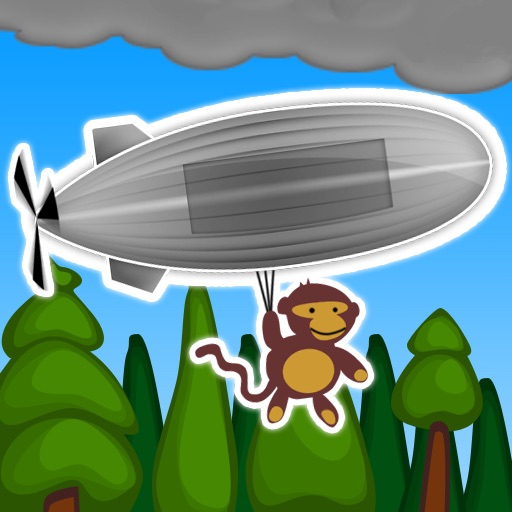 Click here to request a review of this app
Description
***** Supports Apple Game Center *****
Get set to take off on an epic adventure as the monkey takes to the skies in Hot Air Bloon.
The latest iPhone instalment from the Bloons franchise is here, with brand new, never before seen features exclusive to the iPhone / iPod Touch.
Whilst enjoying a sunset picnic one evening, the monkey and his love suddenly find their world has been turned upside down when an evil sinister character swoops onto the scene and flees with the fair lady.
In a classic tale of damsel in distress you must guide the monkey through 7 differently themed worlds avoiding a multitude of enemies and taking on a number of unique bosses in order to rescue your princess. Each world will see you faced with new twists turns and tweaks to the game play.
Finished with the story mode? Then you can choose to start all over again or take on a fresh challenge in classic mode. Featuring an endless and randomly generated level, collect as many bloons as possible in order to obtain the high score and top the leader board.
Featuring :
* Simple pick up and play game mechanic suitable for players of all ages.
* Humorous storyline taking you through 7 differently themed lands.
* 28 Levels with varying game play.
* Unique bosses guard each land and try to halt your quest.
* Classic mode with a never ending wave of bloons and high score game play.
What's New in Version 1.2
Minor bug fixes