Fruit Ninja HD Free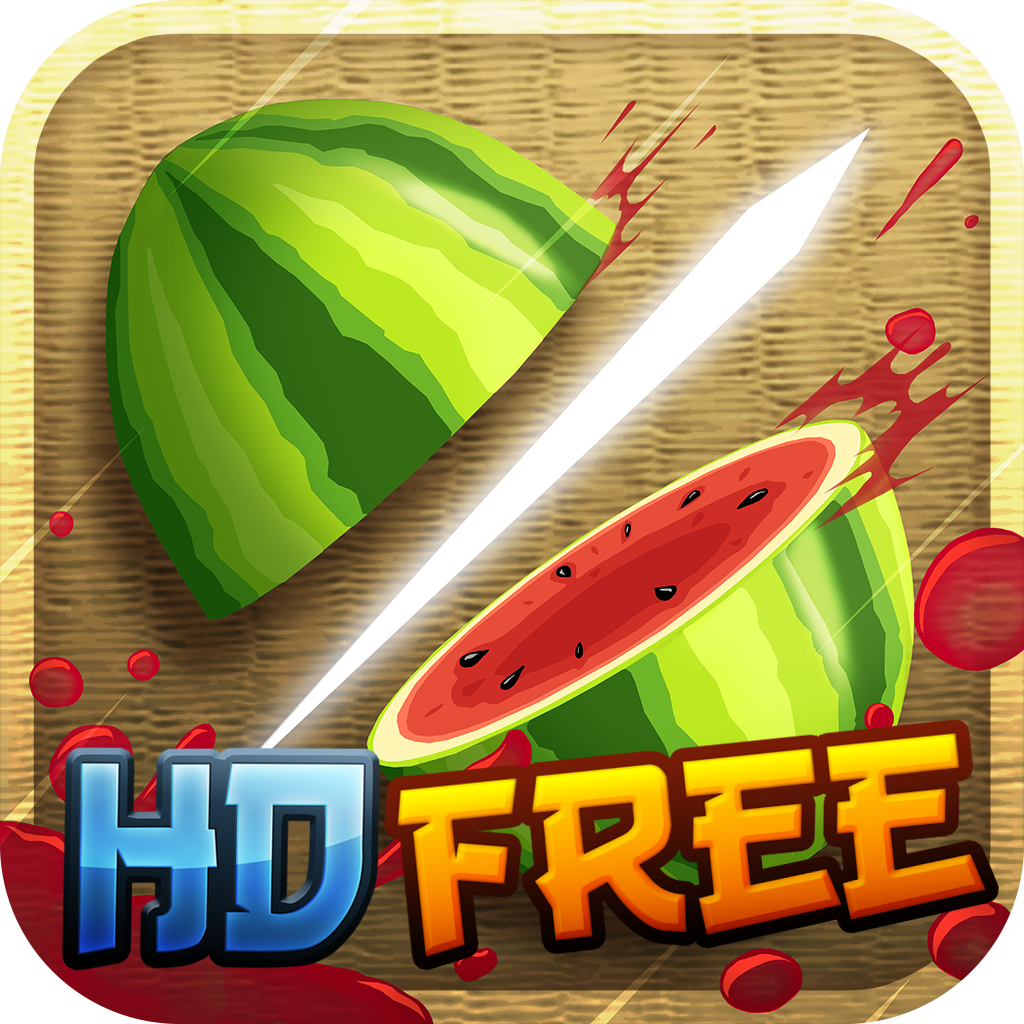 Click here to request a review of this app
Description
TRY THE WORLDWIDE SMASH HIT GAME FRUIT NINJA HD FOR FREE!
Millions of players all around the world are enjoying Fruit Ninja and its constant supply of free updates and new game modes. Now players who haven't had a taste of the action can download Fruit Ninja HD Free at no cost whatsoever!
Fruit Ninja is a juicy action game with squishy, splatty and satisfying fruit carnage! Become the ultimate bringer of sweet, tasty destruction with every slash.
Swipe up to EIGHT fingers across the screen to deliciously slash fruit like a true ninja warrior, taking in all of the crisp detailed effects which have been radically improved from the iPhone version. With three game modes in single player and worldwide leaderboards using Game Center, the addictive gameplay will keep you coming back for even higher scores.
MULTIPLAYER is now available in Fruit Ninja HD Free! Two players can play head-to-head in unique gameplay modes Classic Attack and Zen Duel. It's always fast, frantic and hilarious action with two players battling to achieve sweet, sweet victory!
If that wasn't enough, we've now added an all-new CHALLENGE SYSTEM with stacks of unique missions and juicy prizes! These exhilarating encounters will test all aspects of your fruit slicing skillset so be prepared for another wave of non-stop excitement!
Your success will please the wise ninja Sensei, who will accompany your journey with words of wisdom and fun fruit facts. Your hard work will also be rewarded with unlockable blades, backgrounds and game-changing power-ups!
Enjoy Fruit Ninja HD Free today and experience the quality of the original and the best slicer on iPad!
Stay juicy!
To view Halfbrick's Privacy policy please go to: www.halfbrick.com/pp
*******
IMPORTANT NOTICE TO PARENTS
This game may contain:
- The ability to purchase optional content using real money. You can disable in-app purchases in the settings menu of your device.
- Promotional material for Halfbrick products and trusted business partners.
- Links to external social networking sites intended for users over the age of 13.
- Direct links to the internet which may open the default web browser on your device.
Privacy Policy: http://www.halfbrick.com/pp
Terms of Service: http://www.halfbrick.com/tos
LIKE FRUIT NINJA ON FACEBOOK!
http://www.facebook.com/fruitninja
FOLLOW HALFBRICK ON TWITTER!
http://www.twitter.com/halfbrick
What's New in Version 1.9.6
This update resolves a number of compatibility issues with the iPhone 6 and iPhone 6 Plus. Happy gaming!