FABLED LANDS HD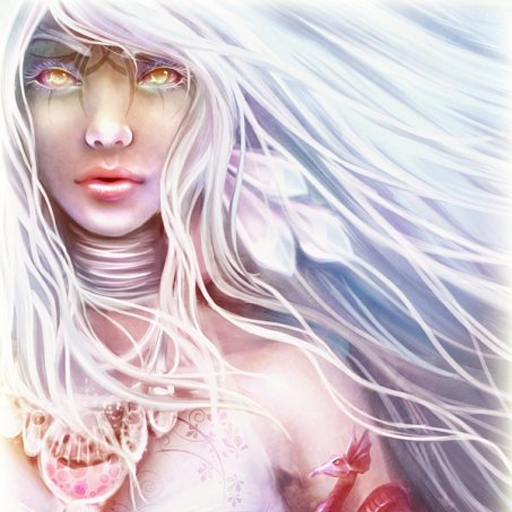 Click here to request a review of this app
Description
MASSIVE SALE 80% OFF!
THE FABLED LANDS II EXPANSION IS LIVE!
SET OUT ON A JOURNEY OF FABULOUS ADVENTURE IN LANDS BEYOND THE LIMIT OF YOUR IMAGINATION!
THE ULTIMATE 2D RPG FOR YOUR iPAD !
With this latest version, you can now purchase (using a new in-app purchase button inside this app) and unlock the major 10-hour-long Fabled Lands II HD expansion, allowing you to travel freely to Golnir in the West. You can use any existing savegame or create a new character in either land, and passback and forth between Golnir and Sokara when needed.
Reviews from various websites and players :
« This looks a blast from the past! »
« The series is incredible, and probably will be the closest thing to a real pen and paper RPG experience that ever makes it to an iOS device »
« The app itself is brilliant.  Graphics are glorious, and the quality is top notch. Obviously, the writing is amazing, and is probably the best written game book available on iOS ».
« Greatest game book ever! This game is a must-have in my book. I played for about 3 hours straight, and I can't really put this game into solid words without giving things way, but let me put it this way... The game is open world. You can do whatever you want ».
« Trust me whole hardly when I say," If you like game books you HAVE to buy this game" »
« I really think this game does a great job of streamlining and redefining the whole gamebook genre. This game feels more immersive and fun than the others games in the genre ».
« You think it's a gamebook because you know there's a print version. With the other gamebook adaptions, that's very apparent, they don't even try to hide it or make life easier for you. The first few that I bought, I always thought it was cute because it reminded me of the paper gamebooks I own, but that eventually wore off and now I always only think "why couldn't they use the advantages of the platform better". This game is an example of how to do that. It doesn't give up too much of the gamebook feel to be something entirely different, but it doesn't let me do all the work either, keeps track of stuff for me, and so on. »
« Been playing Fabled Lands for about a couple of hours now and all I can say is I'm really loving it. Gamebooks really shine when used on the iPad. The artwork and style is quite riveting. Not to mention the experience in taking you further in the mind of Dave Morris's creation in another different or perhaps deeper perspective ».
Based on the masterpiece gamebook series "Fabled Lands" by legendary authors Dave Morris (Golden Dragon, Dragon Warriors) and Jamie Thomson (Way of the Tiger).
Choose for yourself what role to play, where to go and what to do.
In THE WAR-TORN KINGDOM, revolution rages in Sokara.You can join forces with the king to restore his throne - or look for profit in the pay of the dictator, Grieve Marlock. Use fighting skills or sorcery, bribery or skulduggery to survive the assassins in the city backstreets.
Descend to the sewers of Yellowport to defeat the vile rat-king, Skabb. Retrieve the golden net of the gods from the Repulsive Ones deep beneath the sea - and use the rewards of your victories to travel beyond the boundaries of the known world.
Your journeys will bring you foes and friends, danger and triumph, fortune and fame - and more adventures than you have ever dreamed of. Role-playing as you've never known it before - in the perilous world of the FABLED LANDS.
More screenshots of the game are available at www.megara-entertainment.com
What's New in Version 2.7
Reworked some quests and their logs.