Battle Bears BLAST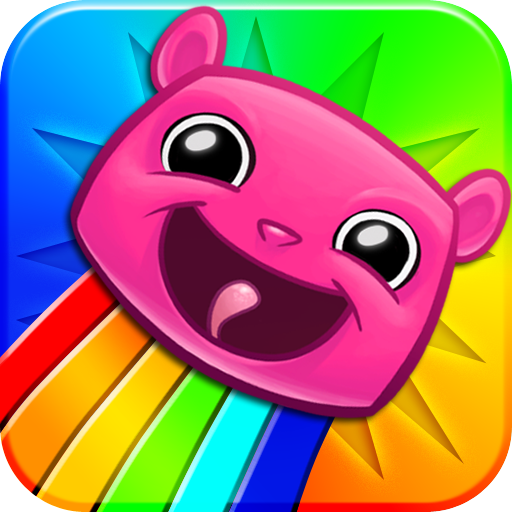 Publisher: SkyVu Inc.
Genre: Action
Released: 12 Jul, 2011
Size: 16.7 MB
Price: $2.99
Click here to request a review of this app
Description
BLAST is a fun & addictive casual shooter perfect for everyone. Just SLIDE one finger around to blast away hordes of HUGGABLES out to hug you to death but remember, DO NOT SHOOT WIL!

"BLAST is the perfect mobile arcade shooter, and truly redefines the genre." -AppleNApps
"BLAST is a must play mobile game."
-AppBattleground

60 SECOND MODE - Blast away as many Huggables and Nuggs as possible! Hit as many color combos as possible to boost your score.

SURVIVAL MODE - See how long you can last without getting hugged. 3 HUGS & YOU'RE OUT!

CUSTOMIZE OLIVER by achieving objectives and create your own BATTLE BEAR.

TIP #1: DON'T TAP! Just HOLD YOUR THUMB DOWN & SLIDE IT AROUND to fire. Your crosshair will be slightly above your thumb to allow visibility.

TIP #2: Watch the FUNNY INTRO MOVIE by tapping the MOVIE button.

TIP #3: Use the White Huggables as wild cards to make bigger combos and earn crazy points!

COLLECT THEM ALL!

BATTLE BEARS GOLD -FREE!
BATTLE BEARS ZERO - NEW!
BATTLE BEARS -1 On Sale $0.99
BATTLE BEARS: ZOMBIES! On Sale $0.99
BATTLE BEARS Soundtracks on iTunes

SUPPORT FORUMS, TOYS, & T-SHIRTS at:
www.BattleBears.com
FOLLOW US: Twitter.com/BattleBears
LIKE US: Facebook.com/BattleBears
WATCH US: YouTube.com/SkyVuTV

EVERY FB LIKE & 5 STAR RATING HELPS US BRING YOU MORE UPDATES!
What's New in Version 1.1.2
COLLECT THEM ALL!
BATTLE BEARS GOLD -FREE!
BATTLE BEARS ZERO - NEW!
BATTLE BEARS -1 On Sale $0.99
BATTLE BEARS: ZOMBIES! On Sale $0.99
BATTLE BEARS Soundtracks on iTunes