The Drill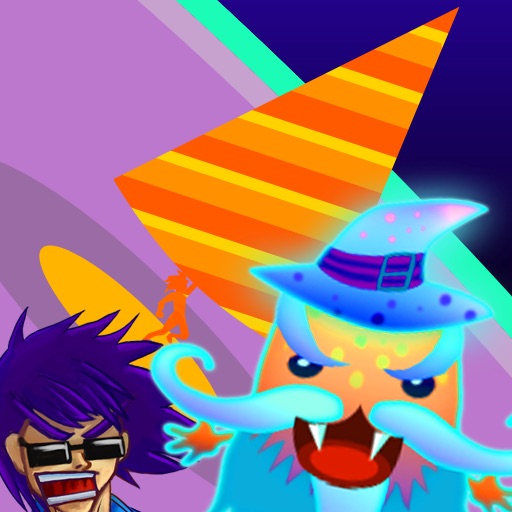 Click here to request a review of this app
Description
|\\\> KOTAKU'S GAMING APP OF THE DAY FOR MARCH 25!(PLUS VERSION)
|\\\> A NEW SUB-GENRE IS BORN! DRILL-EM-UP! ONLY ONE IN THE APPSTORE RIGHT NOW!
|\\\\\\>"While I can't say The Drill Plus is a can't-put-it-down must, it is engaging and I admire both the self-deprecation of the design and its ease of use. Accelerometer games sometimes outsmart themselves by getting too technical with the controls. The Drill Plus doesn't." - KOTAKU
|\\\\\\>"Somewhat unique concept with a challenging final level."- APPSPY
|\\\\\\>" I'm still not quite sure what the heck it's all about, but I did quite enjoy tilting 'n' drilling my way through this amusing little oddity."-IFANZINE
|\\\\\\>"I'm here today to talk about a rare sub-genre of shoot-em-up (shmup) games called drill-em-ups. You see, specimens of this genre are so rare, that I can only think of one that's available on the iPhone, the aptly titled The Drill Plus" - NINEOVERTEN
|\\\> The game supports 2nd Gen, 3rd Gen, and 4th Gen iOS Devices (iPhone, iPod Touch, iPad)
|\\\> NO. 1 DRILL GAME IN APPSTORE!
|\\\> Became theappwhisperer.com's APP OF THE DAY!
|\\\> Featured as one of the best free games of the day (Feb.25) by Thegametrail!
|\\\> There's no turning back! Destroy them all with your one drill or DIE! It's Drilling Time!
|\\\> Defeat monsters from another dimension, headed by THE ANGRY BEARD!
Drill you way to awesomeness as you help our hero become awesome!
"The Drill" features a highly engaging and seriously challenging gameplay of tilts and taps.Use your reflexes to tilt the drill on the right direction, avoid possible obstacles, and drill through everything else. You can also dash your way and destroy everything in your path!
A FULL GAME FOR FREE!
CONSTANT UPDATES!
Features:
*Old school video game sensibilites that will test your patience and determination to rule this game!
*Simple, engaging and easy-to-pick-up gameplay!
*Contains story mode and endless mode!
*20+ enemy drillables with a few surprises!
*5 challenging levels!
*Beat the challenge! Master the POWER
"The Drill Plus" is also available for $0.99 to those who want more. Plus version includes Gamecenter, Additional Storyline, Updates, Bonuses, and a lot of other surprises!
What's New in Version 1.6
Heyzap Integration