PAC-MANGAMES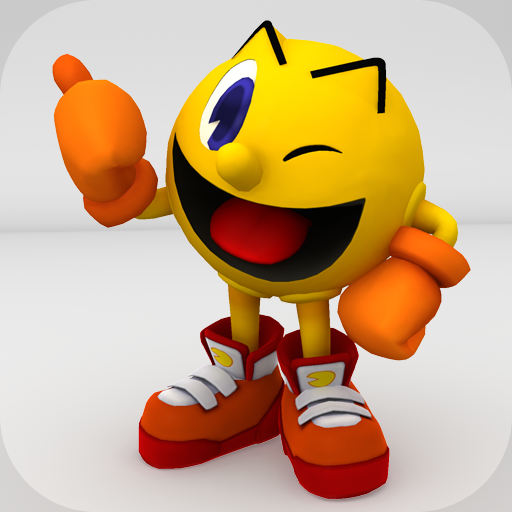 Click here to request a review of this app
Description
We are sorry to inform you that as of March 30,2014 this application will no longer be available.
We cannot guarantee correct function of content once service is suspended, and we will no longer be able to offer support for it.

- - - - -
[Warning]
This application does not currently support iOS7.
------------

Classic Namco games, on sale for a limited time! From Katamari Amore and RIDGE RACER ACCELERATED to SOULCALIBUR, now's your chance to get your favorite games at a special price! Don't miss out!

■Polish your skills and compete for high scores with other players worldwide!
[Titles included]
・PAC-MAN S
・Galaga S
・DigDug S
・Rally-X S
・GATOR PANIC S
・PAC-CHAIN S
All are original versions redesigned for fast-paced, short-and-sweet score attack challenges!

■Turn up the heat in score attack mode with boost items
Use boost items to expand the gameplay even further.

■Your own avatar, your own room, your own world
・Create an avatar and dress it up to suit your style!
Over 200 items of clothing available!
・Use points earned in-game to buy furniture and decorate your room!
Over 500 interior items available!
・You can get even more clothing and furniture by successfully completing in-game achievements.

■Linked to facebook
・Compete for high scores with facebook friends!
・Throw down the gauntlet to other players worldwide!
・Post photos of your avatar and room to facebook!
・Compete on facebook for high scores with other players around the world with the same application!

Warning
iPhone 3G and iPod touch 1st-/2nd-generation devices not supported.

Note:
Deleting the application without backing up to iTunes will cause any purchases for your avatar in "My Room" mode to be lost forever.