DRAKERIDER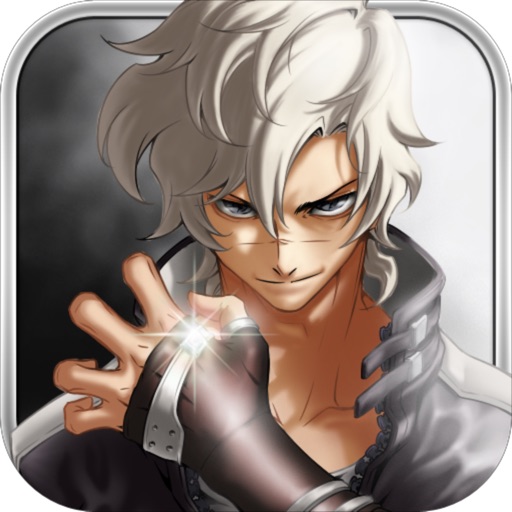 Click here to request a review of this app
Description
●iOS 8 Compatibility
After preliminary testing, we have confirmed that DRAKERIDER does not function properly on iOS 8, and we are currently investigating the matter. At present, the following bugs have been confirmed:
- Tapping the DRAKERIDER icon from the home screen does not load the game
We humbly ask for your patience and understanding while we work to resolve these issues.
------------------------------------------------------------------
Kill or be killed. Experience the perils of adventure with your ferocious sidekick in this brand-new smartphone RPG!
The stage of DRAKERIDER is set in Igraine, a world on the brink of destruction due to the repeated attacks of the Dread. Aran Lawson, once an ordinary tracker, now finds himself as a dragalier—and mankind's final hope. This is the story of our hero and his dragon companion, Eckhardt.
The game lets you take the reins with a battle system like no other. Instead of entering commands, control the chains to execute your strategy. Easing off the reins will allow Eckhardt the freedom to unleash powerful attacks. Too much leeway, however, will trigger his primal instincts, endangering Aran.
Led by Akifumi Kaneko, the game is developed by WITCHCRAFT Inc., famous for their work on various anime and other RPGs. This title maintains the high quality and integrity for which they are known.
The characters are voiced by an array of talented artists, including Ryohei Kimura, Nana Mizuki, Shinichiro Miki, Kana Hanazawa, Keiji Fujiwara, and many others. The powerful theme song "unleash," performed by Shoujyo Byou, accentuates the powerful storyline and intense battles.
There are five chapters in total, the first two of which may be enjoyed free of charge! So why not delve into an originally and finely crafted RPG adventure?
Game System
● A tale told over five chapters
The fate of Igraine is related over five chapters. The first two chapters are free, and the rest can be purchased individually, or all at once for a special price.
Introductory Chapter & Chapter 2: Free
Chapters 3–5: $6.99 each
All Five Chapters: $15.99
● The battle is in your hands
Tighten or loosen your grip on the reins by sliding the chains at the bottom of the screen. The gauge at the top of the screen represents its tension. Ease off to unleash powerful attacks and abilities, but give your dragon too much freedom and you will lose control. If you're not quick to pull back the reins, he will turn against you.
● Develop your dragon's abilities
Claim victory in battle to earn CP, which you can use to learn abilities and powerful attacks. Unlocking some abilities will close your path to others, so plan carefully and customize your dragon to suit your needs.
What's New in Version 1.0.3
・bug fixed