The Great Jitters: Panic Ride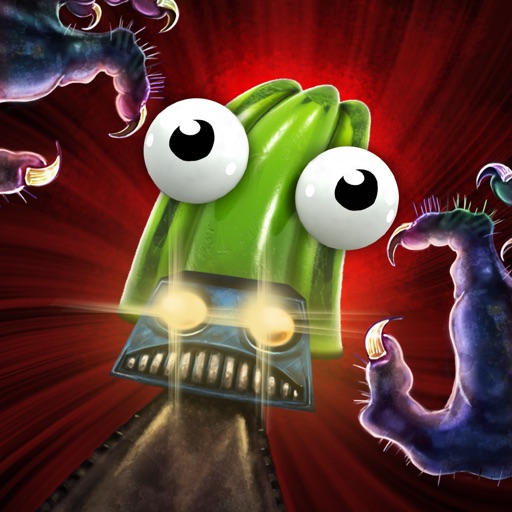 Click here to request a review of this app
Description
★★★ The racing spin-off of the award-winning puzzle game "The Great Jitters: Pudding Panic"!
★★★ A quirky endless runner game, starring an anxious jelly in a scary ghost train! Fasten your seat belts, face your fear, and take a PANIC RIDE full of monsters, dangers and surprises! Be warned: Very addictive!
REVIEWS
★ The Ghostbusters need to watch out, because it looks like they're about to be replaced…by pudding (…) everyone's favorite piece of pudding is back on the train" - gamezebo
ABOUT THE GAME
PANIC RIDE takes you on a high-speed adventure through the creepy worlds of a haunted house!
How long can you survive until your jelly faints from fear? Your speed increases every second, and dangerous monsters come from head-on! Tilt your iPhone/iPad in order to catch the right rail of the tracks, collect crazy weapons, boosters and power-ups to accelerate and scare off monsters along the way! This game lets your pulse rise and adrenalin flow! How long will you survive the ride?
FEATURES
- Simple control: tilt your iPhone/iPad to the left or right!
- Madcap weapons and power-ups!
- Many creepy surprises!
- Fantastic 3D worlds!
- Quirky animations and sounds!
- Never-ending gameplay... if you manage to survive!
What's New in Version 1.2
Modified icon in AppStore