PathPix Magic HD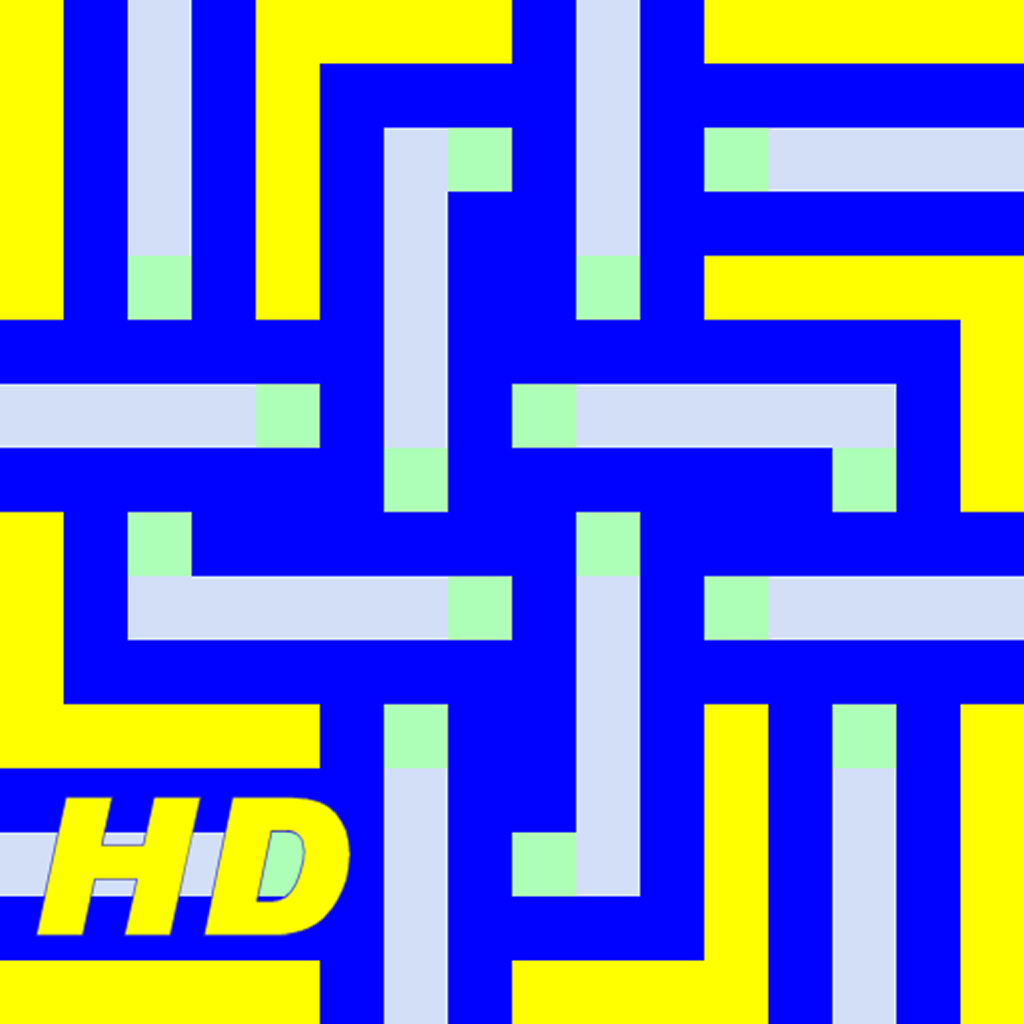 Publisher: Kris Pixton
Genre: Board
Released: 14 Nov, 2012
Size: 9.4 MB
Price: $0.99
Click here to request a review of this app
Description
PathPix Magic HD will enchant you!!! Draw bright, bold lines of color to make paths connecting pairs of colored numbers. The length of each path must equal the numbers you are connecting.

Finish solving to see the miniature picture that you have created. As an extra reward you get a quote related in some way to the picture. It may be witty or wise or perhaps even a bit strange - a little something to think about as you go on to the next puzzle.

********************
There are 6 different PathPix HD apps, all with different puzzles.
---PATHPIX LITE HD: Wondering if PathPix is for you? Start here.
---PATHPIX HD: Hooked? This is the next step, with 189 graduated levels, ranging from small, easy puzzles to large, advanced level puzzles.
---PATHPIX PRO HD: Are you an expert? Looking for a LOT of puzzles? Then PathPix Pro is for you, with 320 puzzles ranging from Medium difficulty to Extreme.
---PATHPIX ZEN HD: Want more puzzles? PathPix Zen contains 99 beautiful, all-new puzzles, including an Advanced Levels section with 12 special challengers, ranging up to 46x49 squares.
---PATHPIX JOY HD: More puzzles! PathPix Joy contains 99 all-new puzzles to provide many more happy hours of PathPix fun. Small to large, easy to advanced - you'll find it all here.
---PATHPIX MAGIC HD: Truly the most magical PathPix of all, PathPix Magic HD includes 99 puzzles ranging from Easy to Extreme, sizes from 13x13 to 50x50. Magic of all kinds!

What people say about PathPix
********************
"Best Numbers Game - PathPix. In PathPix, the goal is to create a picture using numbers that connect to one another by bright, bold lines of color. Ranging from very simple images to sprawling and complex masterpieces, Pathpix is a logic game that rewards your dedication with an interesting bit of math-made art. You'll also get a nice historical or literary quote as a reward as well ... this game is so addicting you might just feel the need to solve them all." - www.slidetoplay.com
"PathPix for iPhone ... is a harmonious blend of drawing, connect the dots, and find the hidden picture. ... Touch controls are very intuitive and work well. PathPix offers a wonderfully addictive gaming experience." - by the AppSmileTeam
"PathPix ... is a superb implementation of the numbers-linking puzzle for iPhone and iPod Touch users." - by JohnB, JayIsGames

Simple rules - complex puzzles - hidden pictures!
********************
Draw bright, bold lines of color, connecting pairs of colored numbers. The length of each path must match the numbers on the two endpoints. Draw backwards or double tap to correct mistakes. There's only one way to do it, and all squares will contain a piece of a path when the puzzle is solved.

Two ways to navigate while solving:
---Tap the zoom button for an overview, then touch the screen where you want to play next.
---Pan to show another area of the board. Put your finger down any place WITHOUT A NUMBER and move it around. Simple, intuitive, fast.

PathPix Magic HD is based on the PC game "PathPix" by KpixGames.
Game play is similar to Conceptis "Link-a-Pix" and Nintendo DS Pic Pic "Drawing".