Gesundheit!™ HD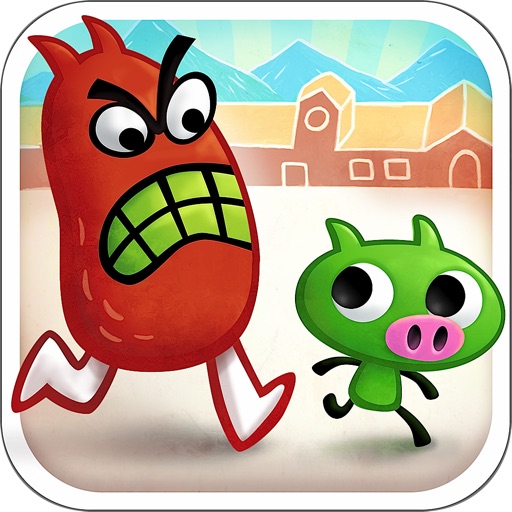 Click here to request a review of this app
Description
The multi-award winning iOS classic regarded by many as the best adventure puzzle game of multiple Industry awards including Mobile Puzzle Game of the Year by IGN! Enjoyed by over 20 MILLION players and loved by reviewers and gamers the world over! HALF PRICE TODAY!!

* Gesundheit! is one of the rare games for iOS that I think everyone should play. 9.5/10 Editors Choice (IGN) 
* The sort of experience that shows off the wonderful things people can create for this platform. 5/5 Stars. Don't miss it. (TouchArcade.com) 
* Perfectly executed a beautiful surprise, both original and captivating. 9/10 (FunTouch.net) 
* 4.5/5 a tight, focused and tailor-made experience that I challenge any gamer not to fall in love with. A True AppStore Gem (TouchGen) -Editors Choice. 
* A refreshing game that comes highly recommended to fans of action puzzlers (Appmodo.com) 
* 8/10 plays like a bird's-eye view of Metal Gear Solid. The dark humor and steep difficulty will please grown-ups. (The Daily) 
* The experience is wrapped in a beautiful, adorable package…most players will be delighted by Gesundheit! (Gamezebo.com) 
* A+ Game of the Month. (ireviewT.com). 

Gesundheit! combines extraordinary hand-drawn visuals and animation with an infectious gameplay to create a vibrant and colorful world where cute characters face off against wacky monsters, pigs will fly, and snot happens!? 

Also available 'Gesundheit!' for iPhone.
For more updates and news on Gesundheit! and other upcoming titles, follow us on twitter @revolutionaryco or on Facebook!
What's New in Version 1.1
Added Social Features
Ability to Gift to a Friend
Additional Language Support for Chinese, Italian, German, Spanish, French, Japanese.
Added optional 'Keys' which can be purchased to unlock later worlds