BRAVOMAN: Binja Bash!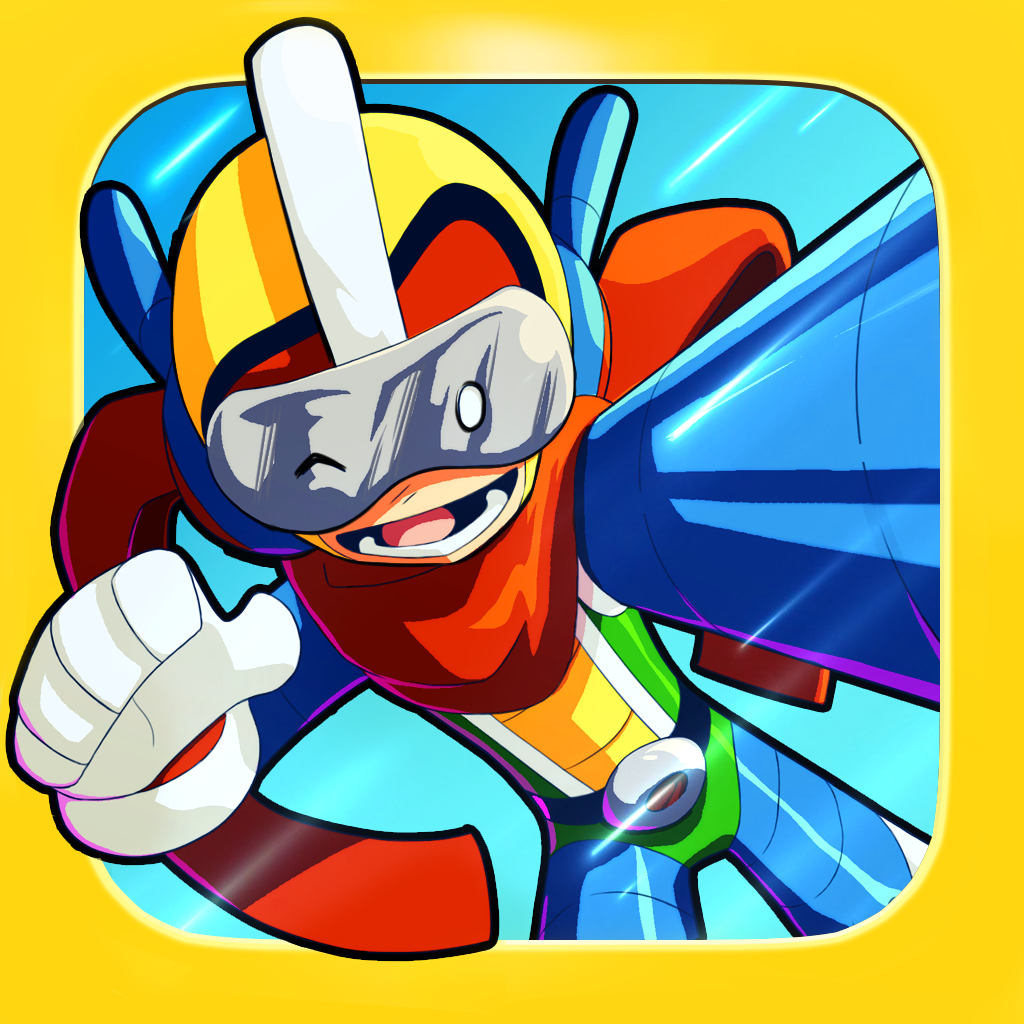 Click here to request a review of this app
Description
We are sorry to inform you that as of March 30,2014 this application will no longer be available.
In App Purchase will be availableuntil March 16,2014 when the application will no longer be offered.
We cannot guarantee correct function of content once service is suspended, and we will no longer be able to offer support for it.
- - - - -
Celebrating the BRAVOMAN 25th anniversary, BRAVOMAN: Binja Bash! is a new side-scrolling game for your iPhone, iPad, and iPod Touch that has classic arcade game sensibilities never before seen on the go! Packed with loads more than just basic jumps and attacks, BRAVOMAN: Binja Bash! is ready to awaken your inner gamer by letting you parry enemy attacks, perform super moves, find hidden levels, and even unlock secret characters! Are you ready for the challenge?
[Game Description]
Take control Bravoman, the one and only super-unequaled hero of excellence, as he fights to save Neo Kyoto from the evil Doctor Bomb and his legion of robot ninjas. Destroy Doctor Bomb's "binjas" and collect their parts to unlock your friends, the powerful Bravo Corps. Use these secret characters' unique moves and abilities to play the game in brand-new ways and experience new stories and endings. The greatest players who run the brutal gauntlet of assembling and then beating the game with all characters may just be in for a special surprise.
After you've defeated Doctor Bomb and his henchmen, play the fast-paced boss battle mode where you can compete with your friends for the best clear scores on the toughest of bosses. See who has the best scores and most achievements with Game Center. Will it be you?
- - - - -
Q&A
- - - - -
Q: How does over-the-air (OTA) downloading work?
A: Part of the game will first be download from the App Store, and then remainder will be downloaded from our server upon launching the game.
Q: Why does the game use OTA downloading?
A: OTA downloading allows players on the go who don't have access to a wireless network (WiFi) to download large files and use their cellular data instead.
Q: What if I don't want to use OTA downloading?
A: Please access the game when on a wireless WiFi for the first time in order to avoid using cellular data.
Q: How do I read the Bravoman comic?
A: You can read a sampling of origin comics when you first get the game, or you can read all the Bravoman comics by going to the EXTRAS section of the game.
Q: How do I watch the Bravoman cartoon?
A: You can watch the Bravoman cartoon by going to the EXTRAS section in the game to find the Bravoman cartoon (Internet connection required). Cartoon is available in English audio only with Japanese subtitles.
[Recommended models]
iPhone 4
iPhone 4S
iPhone 5
iPad 2
iPad (3rd generation)
iPad (4th generation)
iPad Mini
iPod Touch (4th generation)
iPod Touch (5th generation)
[Recommended OS version]
iOS 5.0.1 or later
[Disclaimer]
(1) Operation is not supported for the models and OS versions other than those recommended.
(2) Depending on your usage, there may be cases where operation is unstable even with the recommended models.
(3) Regarding recommended OS versions, although it says [iOSXXX or later] this does not guarantee that it will support the latest OS version.
[Latest recommended models and other inquiries]
http://bnfaq.channel.or.jp/contact/faq_list/1349
*English and Japanese support only
- - -
(C) 2013 NAMCO BANDAI Games Inc.
What's New in Version 1.3.0
Multi-language support, lives system overhaul, bug fixes.