Six years after the release of charming metroidvania Swordigo, developer Touch Foo has revealed a new game, a fast and detailed action platformer called Grimvalor.
The brief teaser showcases a dark fantasy world stretching from snowing cliff paths to monster-infested ruins, as you agilely leap and slice through fierce foes. An acrobatic combat system lets you dash around and dodge over enemies while unleashes powerful special attacks, while equipment and leveling up upgrades your character with new skills.
The hack-n-slash teases of the trailer and images promise challenging boss fights as well, testing your prowess with the game's evasive melee while mastering each boss' attack patterns.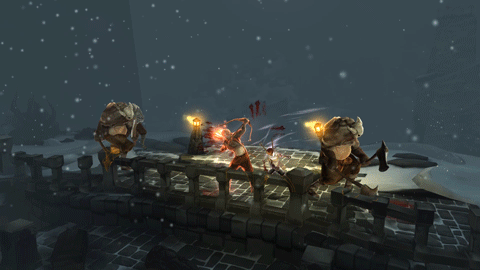 Grimvalor is slated to release on iOS this fall; for more details on the game and developer, you can visit the official Grimvalor site.