Disney Fairies Fly Review
---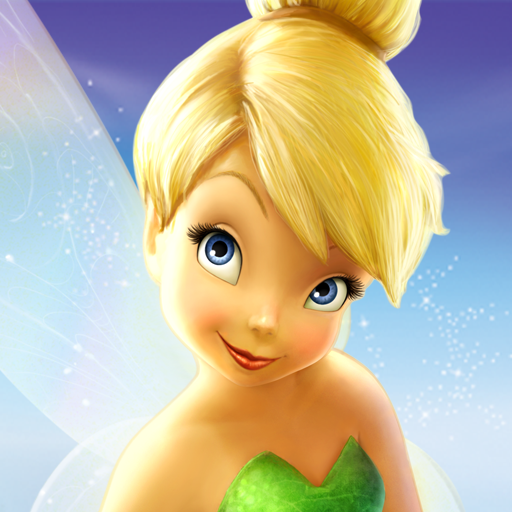 PROS
Heaps of extra content to keep young minds busy.
Colorful environments.
CONS
Lack of direct challenge may end up being boring even for kids.
VERDICT
It was great to realize that despite the uncomplicated gameplay of Fairies Fly, it's still possible to challenge yourself and make the game more interesting for an adult audience. Thankfully most children will find fun wherever they can and there's a lot to discover here.
Full Review
App Store Info
Fairies Fly is Disney's game tie-in for their new "Disney Fairies" franchise and in particular the release of their new direct-to-dvd/blu-ray movies. Centered around Tinkerbell and the fairies of Neverland, Fly is a basic side-scrolling arcade game that is directly aimed at the very youngest of audiences.
After selecting the fairy of your choice, each level is easily completed by tilting the iPhone to move your fairy up or down avoiding obstacles such as storm clouds and angry insects. There's no specific challenge other than to complete the level, making them more about beating your own personal high score which is perfect for kids to enjoy.
As you'd expect from Disney all the visuals are bright and colorful, though the 3D-rendered-to-2D sprites for the fairies can look odd against the mixture of hand-drawn and 3D environments. After beating the first area you'll unlock a treasure trove of extras including exclusive videos of the Fairies and wallpapers to use on your iPhone.
Fairies Fly knows its audience and while it may be a big miss for most gamers there's heaps of value for the younger crowd making it the perfect little game with all the polish you'd expect of a company like Disney. Highly recommended for kids (and even for mums and dads with spare time).