Ragdoll Blaster - A Physics Puzzler Review
---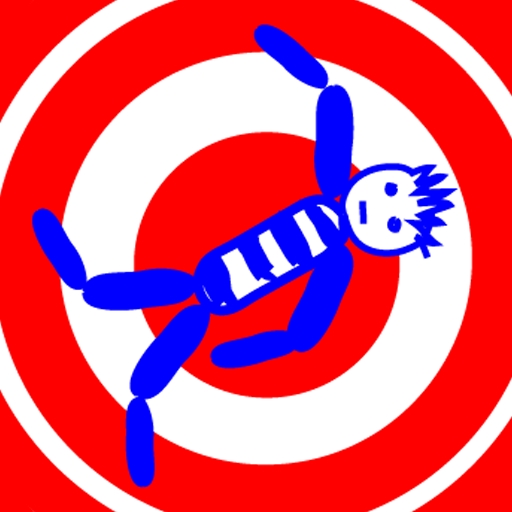 PROS
Simple, yet innovative.
Lots of levels.
CONS
More music would have been nice.
VERDICT
A physics based puzzle game that offers a lot of variation on a simple concept. Worth a look if you're looking for an addictive puzzler.
Full Review
App Store Info
Puzzle games are always fun for a diversion, but add physics, and it becomes hard to put down. In Ragdoll Blaster, you control a cannon that fires ragdoll puppets. The goal of each level is to hit a bullseye using as few ragdolls as possible. By changing trajectory and the strength of your shot, obstacles can be shot over, and objects can be interacted with in order to reach your goal.
The cannon is controlled via the touch screen. By dragging and tapping, the targeting reticle is moved and the cannon is fired. The further away from the cannon, the stronger the shot. Objects such as boulders, planks of wood, levers, and hammers can be manipulated by your cannon to hit that bullseyes.
The game has a very minimalist aesthetic. The background is graph paper, and everything looks like a blueprint. The sound is minimalist too, with sparse sound effects and the only music being 'Hall of the Mountain King' played randomly. The game has over a hundred levels, and updates keep adding to it, so there's a lot of puzzling to be had here.
Ragdoll Blaster is an example of a simple concept done well. If you enjoy puzzle games, or find any amusement in shooting ragdolls out of cannons and watching them flop around, there's more than enough content here to keep you busy for a while.