Artilect Pro Review
---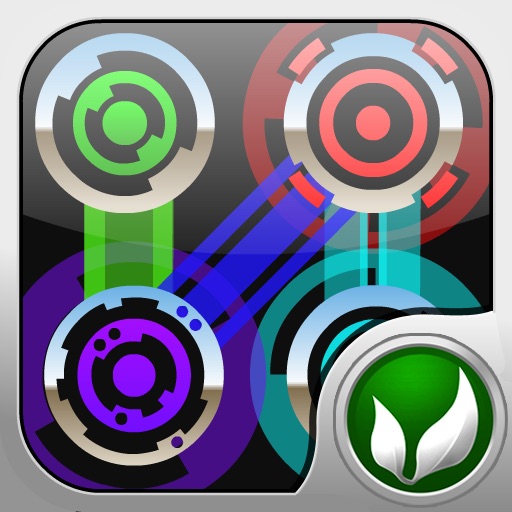 PROS
Great gameplay concept.
Lots of content with a versus mode.
Colourful visuals.
VERDICT
If you enjoy challenges in your action or puzzle games, Artilect will deliver, but you may be biting off more than you can chew.
Full Review
App Store Info
Artilect by Atomic Cactus is a puzzle game in which you take turns against a human or AI controlled opponent, trying to change the colour of orbs to reach your opponent's goal. It's also very difficult as the AI is brutal even on the early stages. What then is it, that makes this game so hard to put down?
Control is all touch based. Each level consists of green orbs between the two goals, with the game starting in the middle. Upon touching a green orb, you change it to your colour, draw a line between the orb you travelled from and surrender your turn to your opponent. If you travel to a previously visited orb, you can continue your turn, but you can never travel along a line that has been travelled before. This back and forth combined with a devious AI results in a lot of lost games and stale mates, and this is before gates and orange orbs are introduced.
Visually the game is full of colour and movement and is never dull to look at while playing. Music consists of simple atmospheric beat tracks, but ipod support is enabled. There are sixty levels across three difficulties, a two-player versus mode and Openfeint achievements and leaderboards.
Artilect is a hard game. The AI is relentless but with its engaging gameplay and content, the game is addictive as hell, and worth a look.